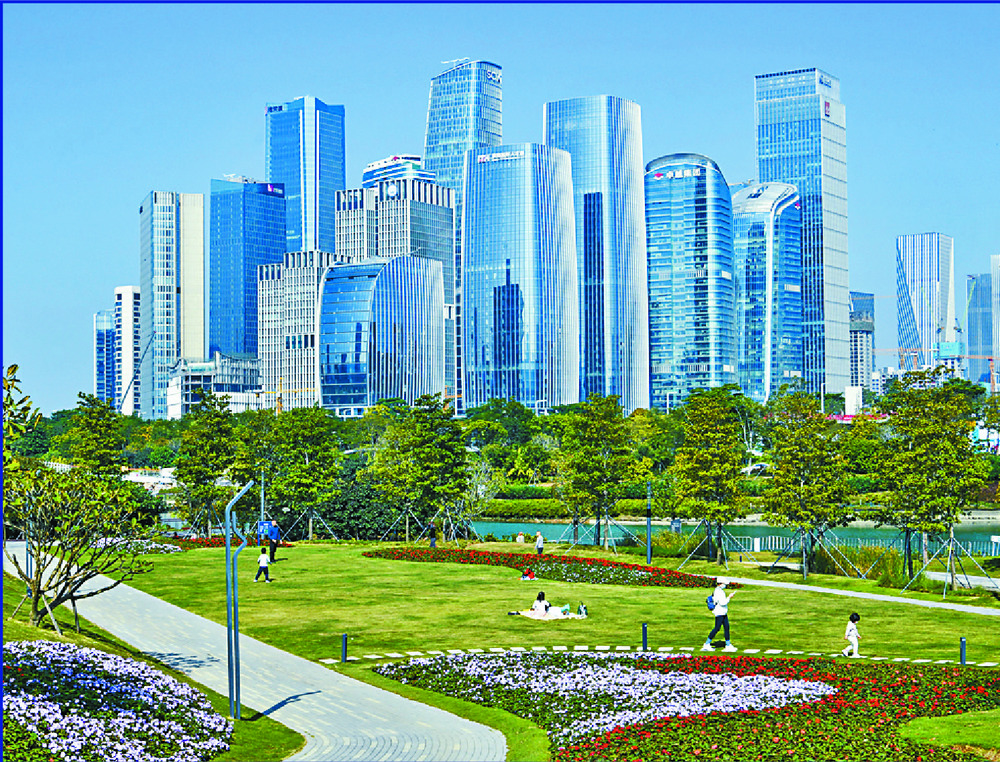 Lee to visit Shenzhen, Guangzhou
Chief Executive John Lee Ka-chiu will visit Guangzhou and Shenzhen on Thursday - his first visit to Greater Bay Area cities since he took office.
Lee has been seeking to visit Guangdong since quarantine-free travel between the city and the mainland resumed, his administration said.

Joining the trip will be Deputy Chief Secretary Warner Cheuk Wing-hing, Secretary for Constitutional and Mainland Affairs Erick Tsang Kwok-wai, Secretary for Commerce and Economic Development Algernon Yau Ying-wah, Secretary for Education Christine Choi Yuk-lin and Chief Executive's Office director Carol Yip Man-kuen.

The delegation will meet Guangdong officials in Guangzhou to exchange views on Hong Kong's cooperation with the province in promoting the development of the GBA.

He will leave for Shenzhen in the afternoon to meet its leaders and seek further cooperation between the two cities. He will return to Hong Kong on Thursday night.

Lee said he will visit other mainland cities in the GBA and Macau in the future.

Delivering a video speech at the International Bay Area Summit 2023 organized by the Hong Kong Academy of Engineering Sciences yesterday, Lee said the Northern Metropolis will become an assembly point for experts from Hong Kong and the GBA where talent will make world-class contributions to strengthen the SAR's international competitiveness.

The Northern Metropolis will take up an area about one-third the size of Hong Kong, he said.

"It will not only provide much-needed land for the advancement of innovation and technology but also create a platform that pools together local talent and experts from other GBA cities and overseas," Lee said.

Speaking at the same event, former chief executive Leung Chun-ying said Hong Kong, as a small economy, has to adopt effective strategies and cooperate with nearby cities.

Leung said the GBA is large and the population of the nine mainland cities in the area is 10 times more than in Hong Kong. The gross regional product of the cities is also four times higher than Hong Kong.

Hong Kong is a connector to China and so has to devote itself to the development of the GBA, he said.

Leung said he has visited the nine mainland cities over the past five years. The high-speed rail service had brought convenience for cross-border travelers and will benefit the cooperation.