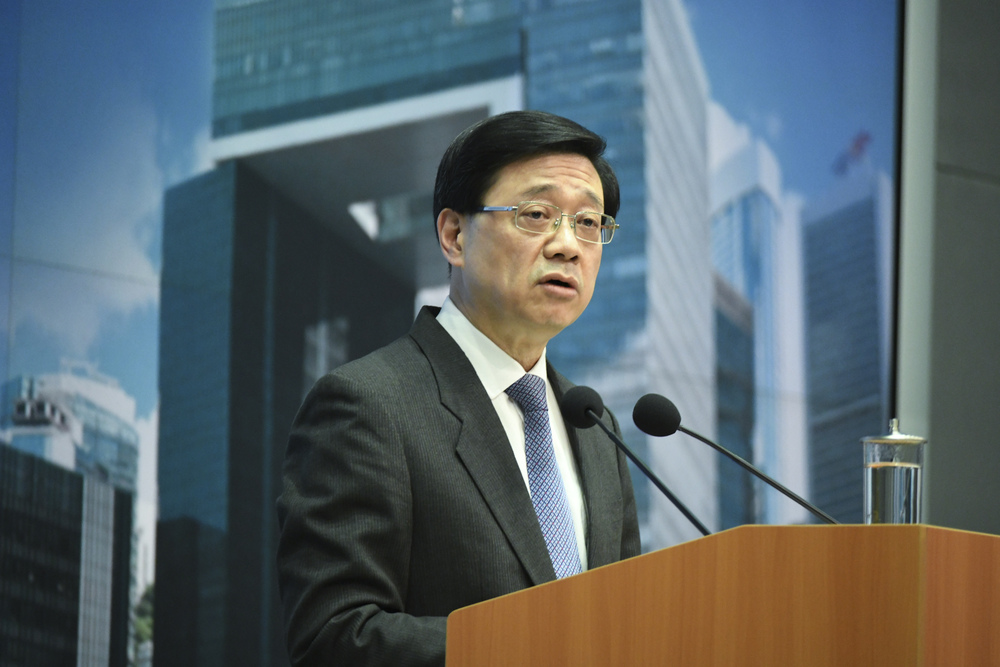 Lee lays down law on 'world's badmouthing'
The next administration will enhance promotions of Hong Kong's legal system, Chief Executive-elect John Lee Ka-chiu said.
Speaking at the Bauhinia Culture International Forum, organized by state-owned Bauhinia Culture Holdings, Lee said yesterday the SAR's commitment to the rule of law and judicial independence is "unassailable" and "the key to confidence in Hong Kong" and its long-term prosperity and stability as an international financial and investment hub.

"Unfortunately, this compelling, reassuring reality is often lost in the self-interest political badmouthing in international politics and punditry," he said, adding the promotions will be directed at Hongkongers as well as the world.

"Hong Kong will also continue to strengthen its ties with the world, enhancing its status as an international metropolis, as well as the gateway to the mainland," he said.

Also at the forum, Chief Executive Carrie Lam Cheng Yuet-ngor said one country, two systems has "stood the test of time and overcome multiple challenges, but it is not all smooth sailing".

Unprecedented challenges had appeared during her term that could have derailed one country, two systems and paralysed the government, she said.

"It was only with the timely intervention by the central government that a number of concrete actions were taken at the constitutional level to save the day," she said, referring to the national security law and changes to the electoral system.

She said the security law and the changed electoral system have "laid a solid foundation for the continuous and faithful implementation of one country, two systems."

She added: "I would like to say that Hong Kong is entering a new era of stability, prosperity and opportunity."

Hong Kong and Macau Affairs Office deputy director Huang Liuquan said Beijing has never changed direction in unswervingly implementing one country, two systems over the past 25 years, while the rights and freedom that Hongkongers enjoyed are "unprecedented."

Huang said believes the administration will see the city become open, united and peaceful.

Former director of public prosecutions Grenville Cross said Hong Kong could consider recruiting judges from India, Jamaica, or Singapore amid departures from the court of final appeal.