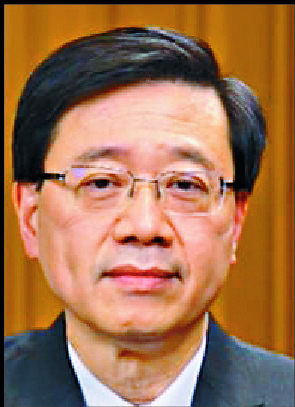 Lee defends $26b housing push
Light public housing will improve the livelihood of people living in subdivided flats and people should not judge its effectiveness just by its cost, Chief Executive John Lee Ka-chiu said.
Lee said light public housing - a temporary housing scheme proposed in his maiden policy address in October - aims to shorten the waiting time for public housing by at least one year, from the current six to four-and-a-half.

Last month, Legislative Council members were told that HK$26.8 billion would be spent to build 30,000 such units in the coming five years, triggering criticism that the average cost per unit , HK$890,000, was too high.

But housing chief Winnie Ho Wing-yin said non-construction costs had not been taken into account. After such deductions, each unit would cost HK$680,000 - similar to that of public housing.

Lee added: "The cost-effectiveness of light public housing differs depending on factors of consideration and the calculation formula."

He further endorsed the scheme by saying that it is every person's desire to have a good living space.

"There are people who've waited for public housing for a long time, especially those living in subdivided units," he said. "But these cold numbers do not reflect the hardships faced by people who eat in front of their toilet, have their kitchen and toilet in the same area, live with bugs and cockroaches, and children who have never sat on a sofa or done homework on a table.

"The way to improve quality of life is by building homes."

Lee said some people compared the cost of high-rise light public housing to those of traditional public housing. But he said the former will be over 10 stories high and accommodate more than double the number of households.

Lee and Ho were defending the program as the Housing Authority drew ballots for the sale of Green Form Subsidized Home Ownership Scheme Flats for 2022.

The top 10 ballot results were 48, 21, 96, 75, 74, 10, 83, 72, 18 and 32 and people with application numbers ending with these will enjoy priority in the choice of flats.

The authority has received 62,000 applications - including 51,000 family and 11,000 single applicants.