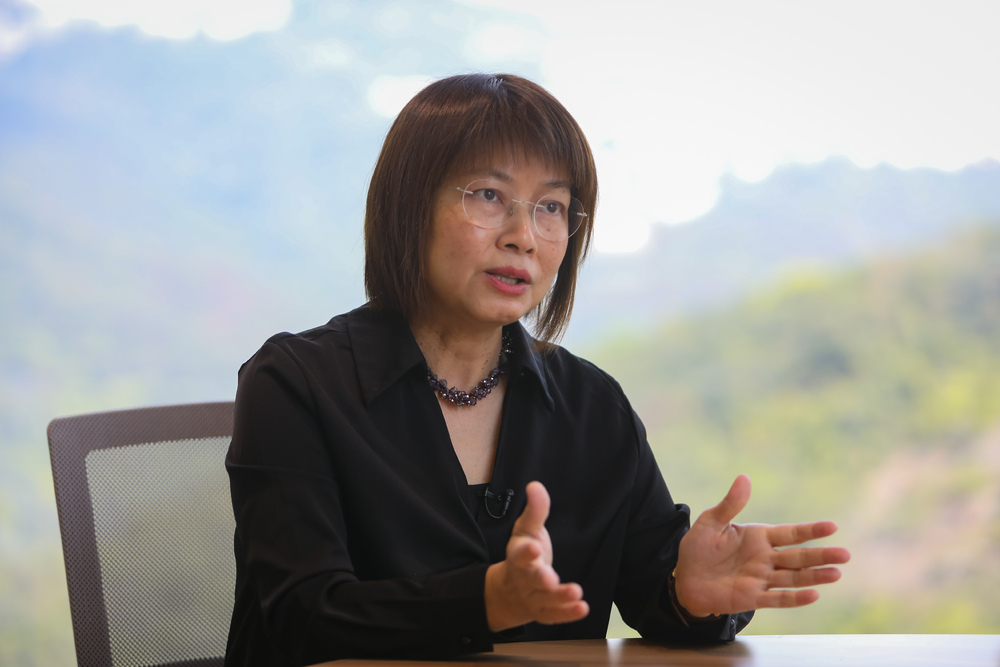 Lee and Wat cross fire on lawmakers' '80 days of summer' policy
Lawmaker Starry Lee Wai-king defended her fellow Legislative Council members that they still have work to do even there is no meeting, after columnist Christine Wat Wing-yin slammed them for being able to enjoy 80 days of paid summer holidays. 
On a TV program aired Thursday, Wat noted that even the Chief Executive and other principal government officials can only have a total of 22 days of annual leave. 

She referred to figures that former chief executive Carrie Lam Cheng Yuet-ngor took the fewest leave days of 3.8 days on average, while Leung Chun-ying took the most leave days of 13.4 days on average, which was similar to that of ordinary workers. 

Wat then went on to blast that the 90 lawmakers of the LegCo, who are responsible for monitoring the society that never stop running, can somehow enjoy up to 80 days of holidays during the summer. 

She questioned what grounds is this policy built on and said it is a shame that none of the 90 lawmakers dare propose canceling their own holidays. 

Speaking in a press conference the same day, Lee, also the chair of LegCo's House Committee and Subcommittees, said, "We enjoy freedom of speech in Hong Kong and I respect Ms Wat's views. We will study her opinions thoroughly." 

Lee also added the LegCo has been running efficiently this year and completed vetting of different projects, saying that: "I haven't taken a day off yet." 

She stressed that lawmakers still have work to do even during meeting adjournments, like staging press conference, visiting and consulting citizens, and meeting with organizations. 

"If necessary, we can definitely convene a meeting to handle [urgent matters]," Lee pointed out.