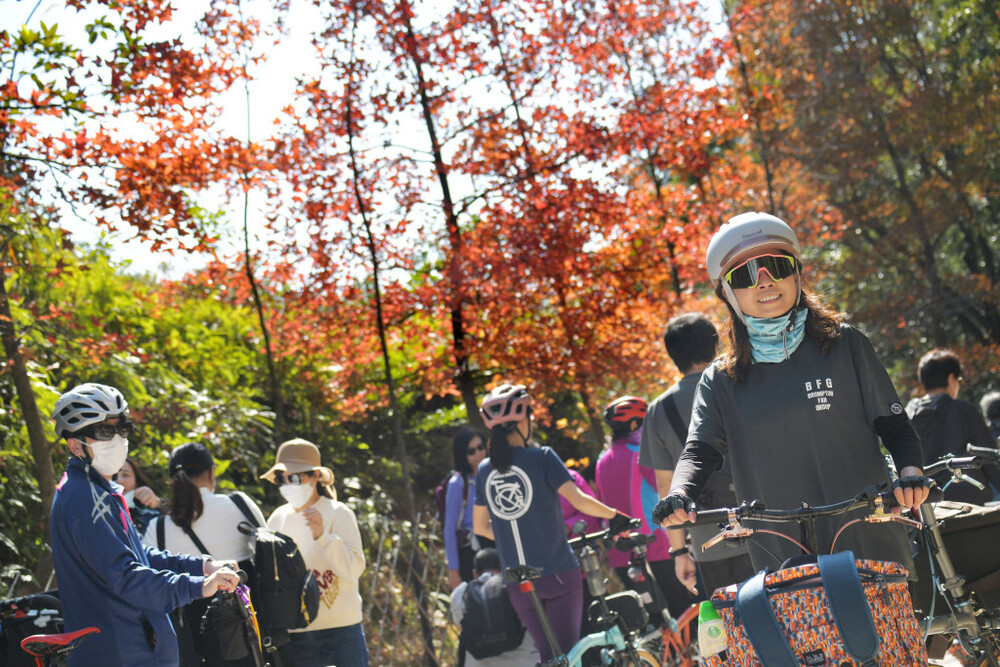 Leaves redden Christmas attracting crowds in Tai Tong
Leaves in Tai Tong Sweet Gum Woods, Yuen Long redden the sunny Boxing day, appealing to hundreds of Hongkongers to visit.
People lined up on Monday in the woods to take photos of the beautiful scenery of the red-leaf sea and enjoy the festive atmosphere.

"It is a great time to see the red leaves, my family and I came from Tin Shui Wai this morning for the amazing view," said a man surnamed Yeung.

The Red Leaves Index now is "Turning Red", which means the gum leaves are showing the second reddest color in one year, according to the Agriculture, Fisheries and Conservation Department.

Public members wishing to see the attraction can take MTR bus route no. K66 at MTR Long Ping Station / Yuen Long Town, or red minibusses at Hung Min Court and get off at Tai Tong Shan Road bus station, walking along Tai Tong Shan Road uphill for about 60 minutes to reach Sweet Gum Woods.