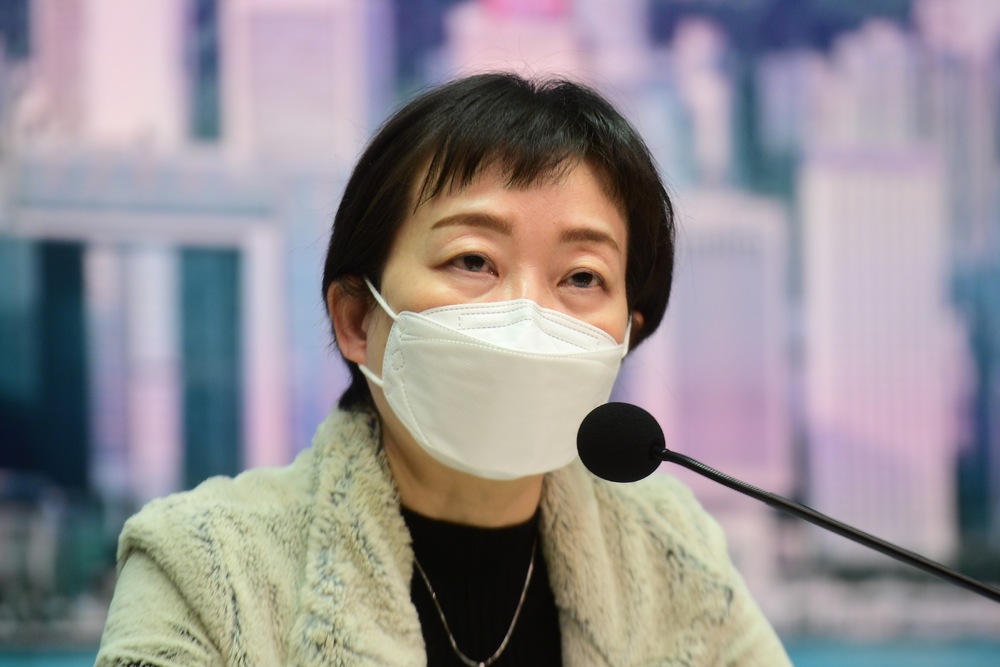 LeaveHomeSafe's notification is not a legally-binding testing request
The infection risk notification issued by the LeaveHomeSafe app is not a legally-binding compulsory testing requirement, Chuang Shuk-kwan from the Centre for Health Protection reminded citizens on Friday.
Chuang added that due to the huge testing demand and surging case numbers across the city, the government decided to update the testing requirement that a building will only be named in the compulsory testing notice when cases were spotted in two units within a short period.

As for citizens subjected to the testing, the number of tests they are required to take will be reduced to two.

They have to take the first test within the first three days they received the notice, and the second test from the fourth to the seventh day.

Meanwhile, Larry Lee Lap-yip from the Hospital Authority said the government is now searching for more facilities to house infected patients, including hotels.

Lee added that the AsiaWorld-Expo treatment facility and the North Lantau Hospital Hong Kong Infection Control Centre have each housed some 600 patients and they are almost full.

Lee continued that apart from hotels, authority will also see if other arenas of the AsiaWorld-Expo or other sites at Penny's Bay could be used to build isolation facilities.