In cities home to large overseas Chinese communities, Cantonese should be about more than just cultural preservation and should be integrated into their infrastructure.
First of all, I want to kick off this edition of My Hong Kong with a big "thank you" to everyone who sent messages of support, personal anecdotes and some food for thought in response to my last column, titled "Cantonese is far from dead".

Over the last two weeks, I have learned a lot from individuals, cultural groups and organisations, and linguists – to name a few – who have reached out and shed new light on how Cantonese not just enriches lives but could also save lives.

According to an Alan Wong from San Francisco, which is considered the Cantonese capital of the US, the lack of access to vital public services experienced by many within the city's significant Cantonese population is a growing public concern.

"It is not only about continuing the culture, history and language, but more practically ensuring that the large monolingual Cantonese population here has access to bilingual public safety, health care and social services," Alan wrote. "In this era of 'Asian hate' in the USA, it is a barrier for victims [who can't speak English] to communicate with first responders or report crimes."

Remember in March 2021 when a Chinese grandmother in San Francisco fought off her racist attacker with a wooden stick? The granny only spoke Taishanese (which is related to Cantonese), and first responders were therefore unable to assist her.

Promoting and learning Cantonese should be about more than just cultural appreciation or cultural preservation in cities that are home to prominent overseas Chinese- and Cantonese-speaking communities – it should be integrated into the very infrastructure of those cities.

Many commenters on my column believe Cantonese will continue to exist and flourish in Chinese diasporas, as long as parents continue to provide opportunities for their children to learn and speak it.

For the naysayers who don't believe sharing culture and cuisine can help preserve a language, let me assure you that a huge part of the charm of Cantonese lies in its quirky humour and unique colloquialisms.

One commenter on Subtle Cantonese Traits, an online Facebook community, shared a video of two kids giggling uncontrollably when pronouncing four common Cantonese terms, all of which begin with laap.

The phrases in question were laap coeng (Chinese sausage), laap juk (pronounced yuk; Chinese roast meat), laap aap (Chinese roast duck) and laap saap (rubbish). All of these phrases were accompanied by corresponding photos, while the last phrase appeared alongside a picture of former US president Donald Trump, which explained why the two were laughing.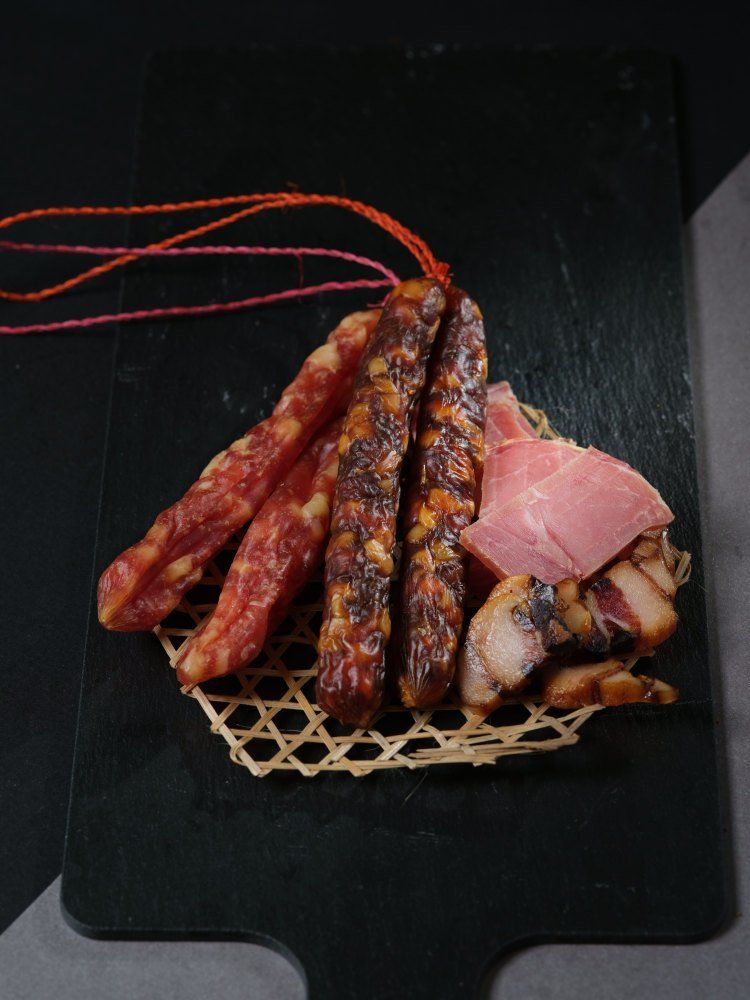 Laap coeng, or Chinese sausages.

Some people think Cantonese speakers have a weird sense of humour, but it can be endearing to those who are privy to its irreverent ways. That's why promoting and sharing things like dim sum, movies and TV shows, and Canto-pop are fun ways to preserve the flavour of the Cantonese language. Of course, we still need people to continue to speak and learn the language to guarantee its long-term survival.

Cantonese is as deliciously wicked as much as it is unpredictable. You can jump from talking about different dishes with the prefix laap to mocking someone as being laap saap. Even the names of Cantonese dishes can keep the language fresh.

As one Facebook commenter said: "We do have a very distinct cultural difference from Mandarin and a lot of it is expressed through food." Food has long been successfully served as a way for outsiders to appreciate a culture different to their own. After all, food is one of the great uniters.

I recently learned that the Graduate Student Council of Stanford University in the US unanimously passed a resolution in April urging the university to fully restore its Cantonese language programme, which it had cut in December 2020.

San Francisco, Toronto, Vancouver and London are just some of the overseas Chinese strongholds in which Cantonese culture continues to live and thrive. Sixteen per cent of all 73.7 million Cantonese speakers live outside mainland China, Hong Kong and Macau, according to language resource Ethnologue.

And if those 11.8 million Cantonese speakers continue to support all things Cantonese by speaking it at home, with friends and relatives, and so forth, it stands more than a fighting chance.

Cantonese is fun, creative, lively, unapologetically direct and playful, or should I say dai sei, which roughly translates as "cheeky" in English.

The influence of Cantonese may not be as widespread as Mandarin in terms of the number of speakers, but its cultural impact is undeniably deep.

I am hugely grateful to many language groups like the US-based Language Log that have been working tirelessly to teach, promote and preserve languages like Cantonese.

Let me take this opportunity to call out to the countless Cantonese-language enthusiasts and supporters all over the world.

Team Cantonese, the long-term fate of the language is in your hands. Remember to speak Cantonese loudly and proudly, wherever you are.