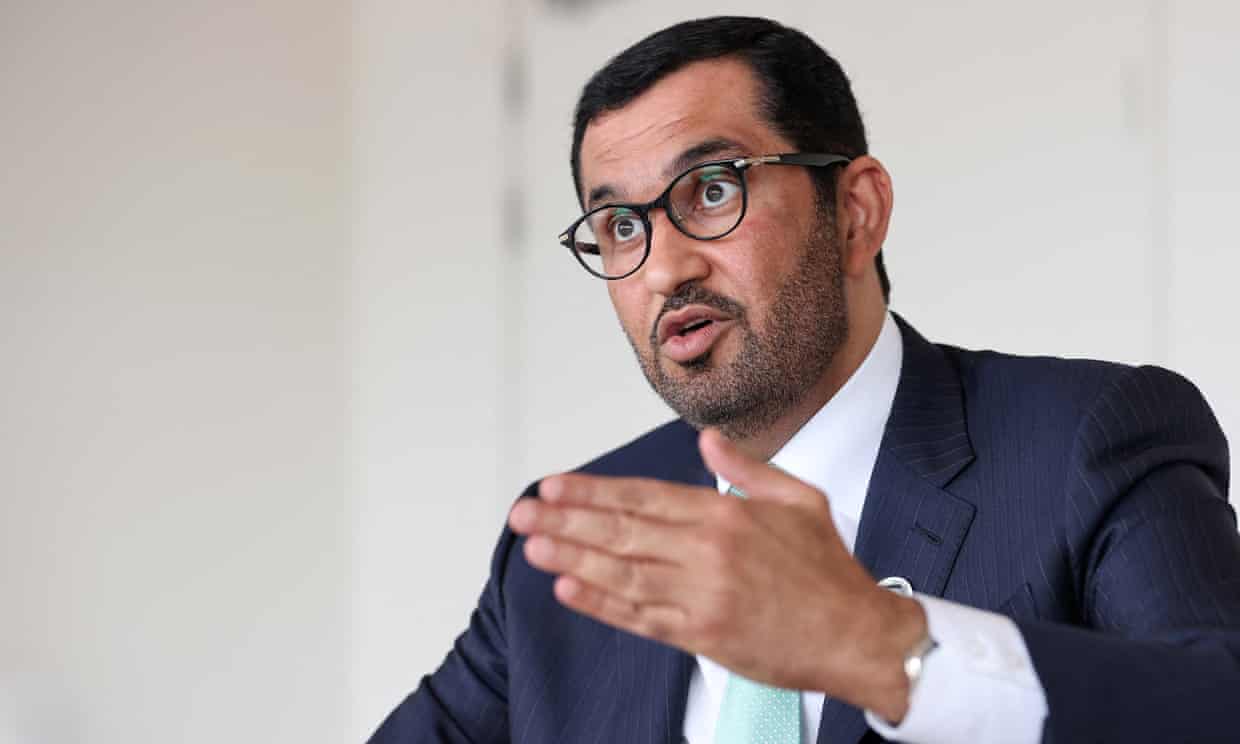 Leaked Document Exposes Sensitive Issues as UAE Assumes UN Climate Summit Leadership
From increasing fossil fuel production to human trafficking, the UAE's impending role at COP28 is marked by numerous controversies.
The Guardian has unveiled an extensive list of contentious issues associated with the United Arab Emirates (UAE) in a leaked document as the nation prepares to preside over the forthcoming United Nations climate summit. The document lists state-sanctioned 'strategic messages' to be employed in addressing media inquiries concerning issues ranging from the UAE's growing fossil fuel production to human trafficking controversies.

The strategic messaging document opens with several pages dedicated to the key points of discussion for COP28, focusing on the UAE's narrative. There's a notable absence of any reference to fossil fuels, oil or gas. Instead, the emphasis is on renewable energy sources and hydrogen.

However, global climate experts overwhelmingly agree that the most urgent action needed to mitigate climate change is reducing fossil fuel consumption. They also stress that any new fossil fuel developments contradict the goal of achieving net-zero emissions by 2050 and underscore the need to leave most existing reserves untapped to prevent the worst climate crisis outcomes.

Earlier this year, The Guardian disclosed that the UAE ranked third globally for plans to expand oil and gas production, which is in stark conflict with net-zero ambitions. This controversial topic, reflected as "increase in production capacity v climate ambition" in the leaked document, is understood to have been added after the Guardian's disclosure.

The suggested key messages for COP28 include statements like "We need to reduce emissions in the systems we depend on today," which have been criticized by a former UN climate chief as "dangerous" due to its sole focus on emissions and overlooking fossil fuel burning.

Other controversial climate-related issues highlighted include the dual role of COP28's president, Sultan Al Jaber, who is also the CEO of the UAE's national oil company, Adnoc. This position has drawn considerable criticism. The document also sheds light on Adnoc's non-disclosure of its emissions or lack of a sustainability report since 2016.

The document's single mention of fossil fuels comes in a section titled "UAE as a hydrocarbon economy (fossil fuel lobbying)," with a suggested response claiming that the UAE is "helping to build the energy system of tomorrow while reducing the carbon intensity of oil and gas."

The "climate ambition" topic is also raised, with the document indicating the UAE's recent pledge to increase its climate goals. However, this pledge could still permit a rise in the UAE's carbon emissions until 2030, and independent Climate Action Tracker consortium has classified the UAE's plans as "insufficient."

Pascoe Sabido, from Corporate Europe Observatory and co-coordinator of the Kick Big Polluters Out coalition, commented: "The UN climate talks have become an oil and gas industry trade show, not the flagship for climate action."

Additionally, the document also responds to a host of other sensitive issues unrelated to climate and energy, including money laundering, war crimes in Yemen, political prisoners, LGBTQIA+ rights, freedom of expression, women's rights, and human trafficking.

Nicholas McGeehan from human rights group FairSquare commented: "The key takeaway from this document is that the UAE cannot be taken at its word. Human rights activists have known this for a very long time, and it is critical that climate activists recognise the UAE's duplicity."

The primary purpose of the document, it states, is to enhance the understanding of critical issues raised by the international media against the UAE and ultimately enhance the UAE's reputation.

The Cop28 office, National Media Office and Adnoc have not yet responded to requests for comment. Al Jaber, however, has previously stated: "Phasing down fossil fuels is inevitable and it is essential – it's going to happen."

The transition, Al Jaber argued, takes time and cannot happen overnight, though he failed to provide a timeline for the phasing out of fossil fuels.