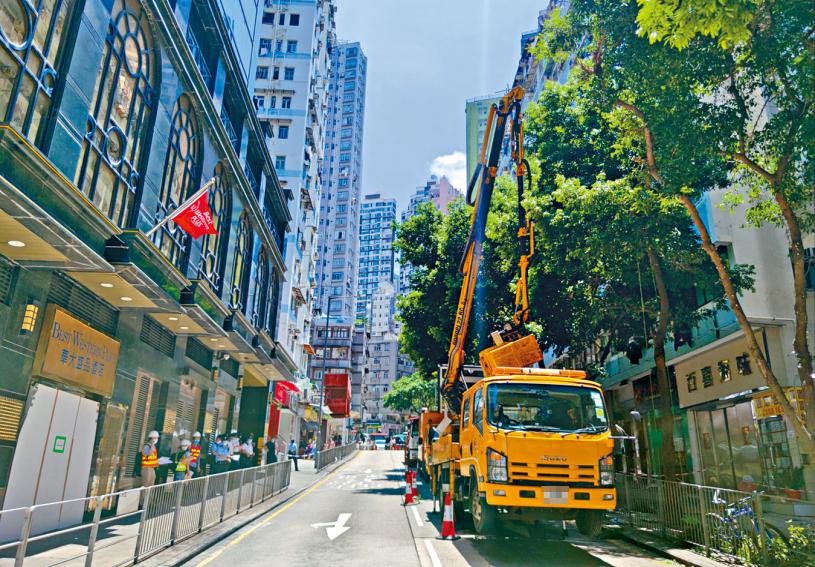 LCSD hands camcorder to police for investigation into tree pruner's death
Leisure and Cultural Services Department has handed over to the police a camcorder of a government vehicle which could have captured the accident of a tree pruner falling to death.
A spokesman said the department is fully cooperating with the police for the investigation of the case. It has sent the camcorder and its memory card to officers.

The government is, at the same time, investigating the incident to find out the cause and to prevent similar accidents in the future.

The accident happened on August 18 when two LCSD workers an elevated work platform on Water Street to trim trees on the roadside.

They were working at a height of about 10 meters when the boom of the elevating work platform suddenly broke.

Two workers were trapped. Female worker Tsang Choi-yu died after she was sent to hospital. Her 46-year-old male colleague suffered broken ribs.

The LCSD recommended to bury Tsang at Gallant Garden, where civil servants who died on duty were laid to rest. The proposal has been approved.