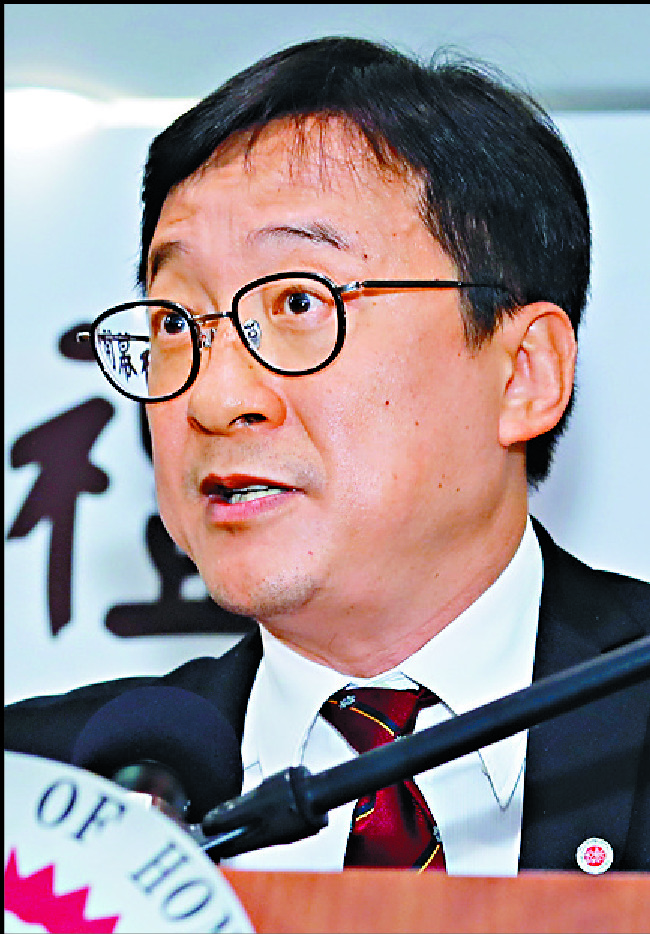 Lawyers unite in ire at white powder courts scare
Hong Kong's barristers and solicitors have united in their condemnations of the sending of a package containing suspicious white powder to the high court.
That came a day after the police bomb squad was called out to the courthouse on Tuesday, when a parcel addressed to an employee was found to contain a can with an unknown white substance - which was later suspected to be protein powder.

There were no injuries or evacuations, and the case is under investigation.

The Bar Association, which represents barristers, said in a statement yesterday that "any violence or threat against the judiciary is unacceptable and intolerable in a civilized society governed by the rule of law."

"Judges must be absolutely free to carry out their judicial duties without any interference, fear or favor. HKBA condemns such conduct in the strongest terms," it said.

Chan Chak-ming, president of the Law Society, which represents solicitors, also issued a statement on Tuesday over the event.

"I strongly condemn all acts of intimidation against the judiciary," he said.

"Intimidation against judicial officers is not only a serious criminal offense, but also a threat to the rule of law and judicial independence, which are cornerstones of our society." Chan added that courts should be allowed to practice the juridical power independently and urged all parties to respect the rule of law and safeguard the dignity of the court, citing article 85 of the Basic Law.

That came after Secretary of Justice Paul Lam Ting-kok expressed concern.

"In Hong Kong where the rule of law is upheld, no act of intimidation or violence which is against the law or constitutes contempt of court will be tolerated," he said.

He added that the government would seriously pursue any person who commits any such act and bring the culprit to justice so as to defend the integrity of the court and ensure the due administration of the justice and maintain public order.