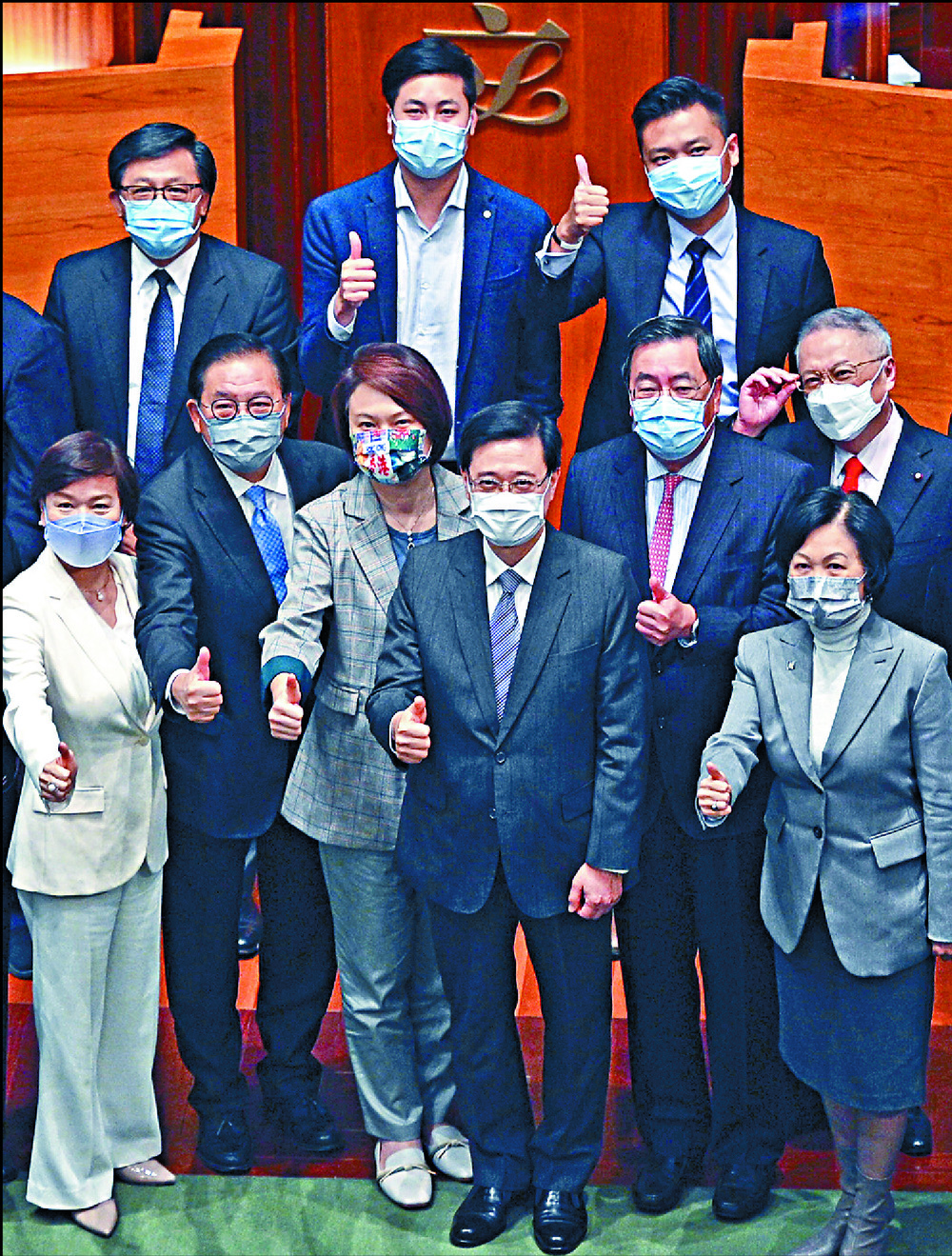 Lawmakers want share of blame and glory
The government should establish a coalition relationship with pro-establishment parties as they always take the blame with no glory, says Starry Lee Wai-king, chairwoman of Hong Kong's biggest party, in the last motion of this term's Legislative Council.
It is also the first legislative year without any lapsed bills since 2008, and 46 government bills were passed as compared to around 20 on average in past years, according to Legco president Andrew Leung Kwan-yuen.

The legislature has faced great challenges in the past five years, Leung said, as he thanked lawmakers for their efforts while defending the Basic Law and Legco, as well as voicing citizens' concerns.

Lee, also the chairwoman of Legco's house committee, said the pro-establishment camp faced a lot of difficulties when they were courting public support.

"We are always taking the blame, but get no credit," Lee said. "When the opposition was hampering the government's governance authority, we have to support the government in key issues, therefore a lot of people thought we should take responsibility for the mistakes in government policies.

"I hope the executive branch can establish a ruling coalition relationship that will share the blame and the glory, and not counting on us to help, but closing the door on us when things are done."

Just like in the past, Lee said there are still fierce debates within the legislature even without the pro-democracy camp. The difference is that the debates are focused on the issue and not the person, so there are no political struggles and smearing.

Martin Liao Cheung-kong said being the convener of the pro-establishment camp allowed him to develop "in-depth contact" with members from other camps.

He said some pro-democracy lawmakers were "mild" initially, but were forced to be aggressive following the lead of progressive lawmakers from the same camp.

"They eventually abandoned their dignity, turned against their intention to safeguard one country, two systems and went down a road of no return," he said.

But he said he was glad to see the pro-establishment camp stand in solidarity and safeguard the SAR together.