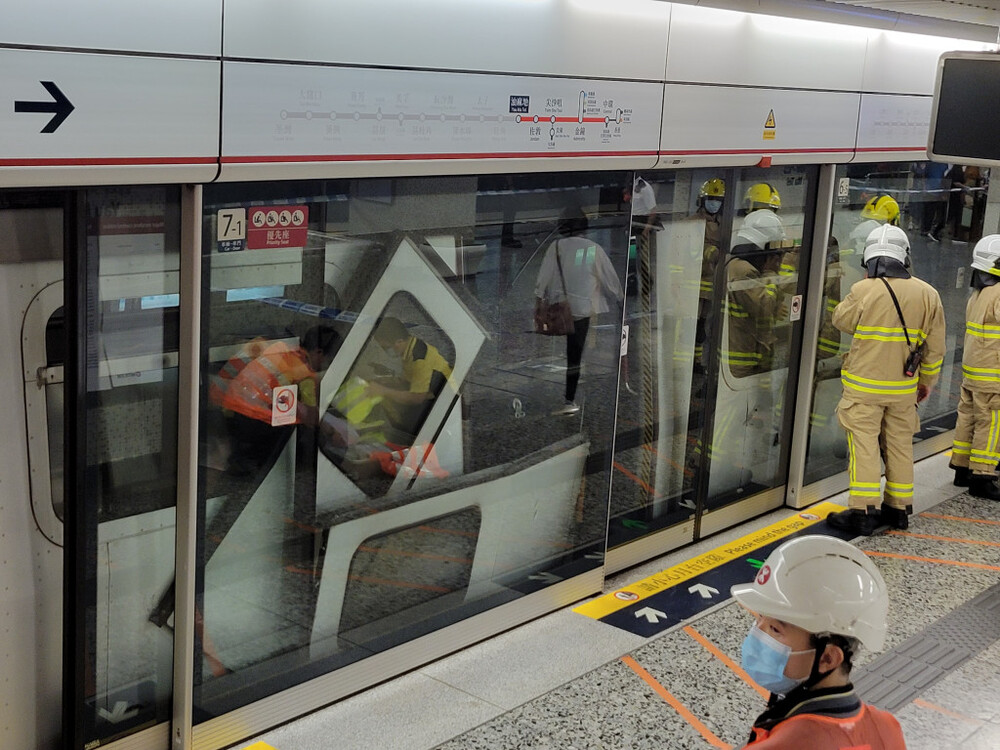 Lawmakers grill MTR Corporation over November train accident
MTR officials said they are still looking for the cause of a dislodged metal barrier by the side of the tracks that caused the Yau Ma Tei MTR accident and would review all of its trackside equipment within six months.
This came as lawmakers on Friday grilled the railway operator over an accident at Yau Ma Tei Station last month that saw two pairs of doors ripped off a train.

Speaking at the Legco meeting, an MTR spokesperson again apologized for the incident, saying it plans to submit a final investigation report in two months.

Questions were raised about how the railway firm could enhance passenger safety in emergency situations after dozens of passengers left through an emergency exit of the train involved in November's incident and walked along the tunnel.

Roundtable's Michael Tien Puk-sun asked if the corporation would stop other trains in the vicinity if passengers were in the tunnel, while Frankie Yick Chi-ming, who represents the transport sector, suggested CCTV cameras be installed to monitor the situation inside tunnels.

The MTR spokesperson gave an account of why the train captain was not alerted when the emergency exit door on the rear was opened, which is due to damage inflicted on the equipment in the cockpit on impact.

He said the newly commissioned Q-trains running on the Kwun Tong line are now equipped with smart devices to send the alert to the control center should anyone open the emergency exit doors.

The railway firm will look into applying the same technology to other trains in use, he added.