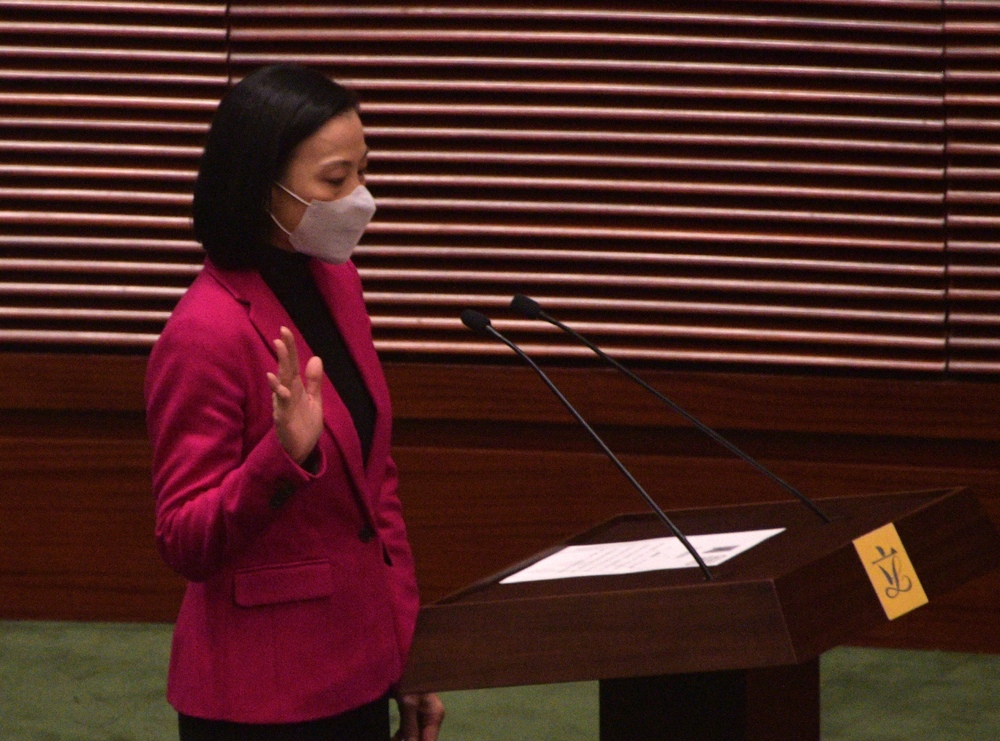 Lawmaker urges authorities to speed up work on decolonizing Hong Kong's laws
Lawmaker and lawyer Maggie Chan Man-ki appealed to the government to introduce a roadmap on decolonizing Hong Kong's laws and suggested demanding prosecutors on contract to take an allegiance pledge.
Speaking in a Legislative Council meeting on Wednesday, Chan criticized that terms including "Her Majesty" and "Secretary of State" can still be found in law articles to this date, after the handover in 1997.

She also stressed decolonizing Hong Kong's laws is to describe the entity that Hongkongers should devote their loyalty to in clear wordings and to confirm the national system in legal terms.

It does not serve to change citizens' daily lives and habits, Chan noted.

As for the arrangements of demanding civil servants to pledge allegiance to the SAR, Chan suggested the government extending the coverage to include all non-official members of consulting commissions, prosecutors on contract with the Department of Justice, and senior counsels and solicitors on contract with the Legal Aid Department.

Chan also said they should all take an allegiance pledge before their appointments, regardless of whether they are being hired by the government or getting paid.

Speaking of the recent Rugby Sevens series in South Korea where "Glory to Hong Kong" – a popular song during the 2019 protests – was played for Hong Kong team instead of the Chinese national anthem, Chan added those who represent Hong Kong in international events should sign a declaration as well.