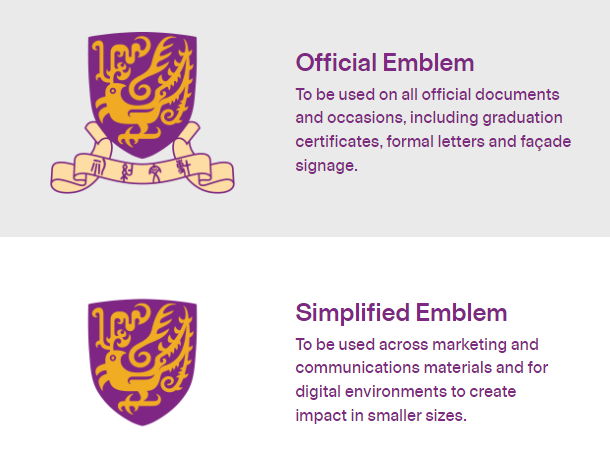 Lawmaker slams CUHK for issuing new emblem without consultation
Lawmakers criticized the Chinese University of Hong Kong (CUHK) for not consulting the stakeholders from the public over the change of its university emblem.
Priscilla Leung Mei-fun, a lawmaker and an alumna of CUHK, today urged the university to respect the views and efforts of alums.

CUHK announced a new emblem yesterday to mark its 60th anniversary next October.

The new emblem, which has a gold phoenix on a purple shield and the school motto "Through learning and temperance to virtue" on a ribbon below, has two versions of official and simplified for different occasions of official documents and daily use. The simplified version has no motto or ribbon on it.

Leung questioned the CUHK's failure to launch a consultation, claiming it reflected the university's lack of governance.

She added she received "a great deal of objection toward the new emblem" yesterday.

Lawmaker Bill Tang Ka-piu, one of the university council members, said he knew of the new emblem only after it was announced.

He accused the university's management board of taking advantage of "the system" but ignoring the council's opinion.