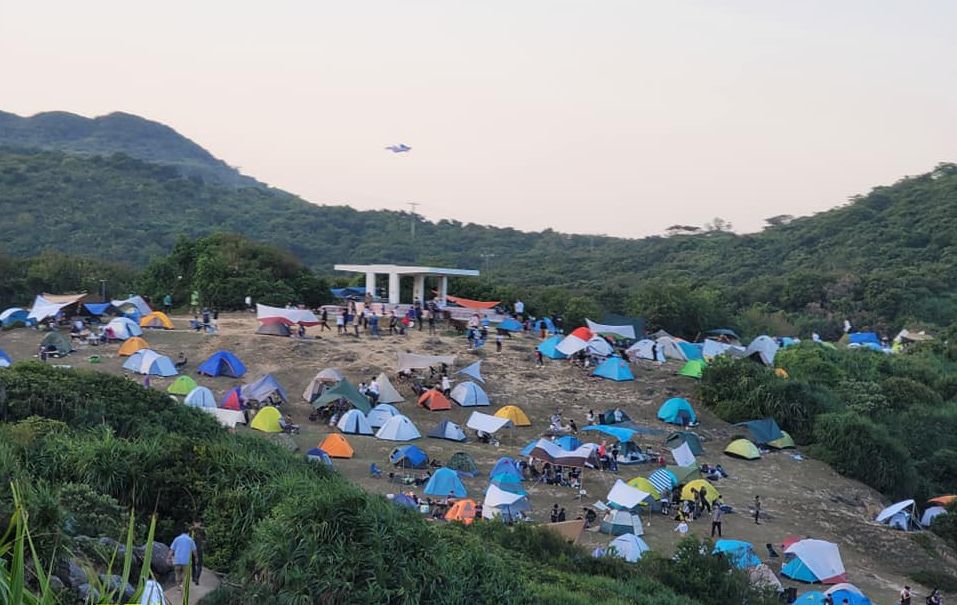 Lawmaker challenges campsite closure as barbecue sites, beaches reopened
Hong Kong's environment chief has once again emphasized the city's prudent and orderly approach in relaxing the Covid curbs when questioned by lawmakers about the closure of campsites in the territory while beaches and barbeque sites get to reopen.
Lawmaker Chan Han-pan, in a written inquiry, asked Secretary for Environment and Ecology Tse Chin-wan if authorities have a timeline in place for reopening the city's campsites, given that the social distancing measures for catering premises, beaches, bars, and certain places of entertainment have been recently relaxed.

In response, Tse said the government operates under the principles of science-based and targeted anti-epidemic measures, as well as the proper management of risks and citizen-focused facilitation.

"The government differentiates people into different risk levels precisely and scientifically for proper control and, on the premise of management, allow the maximum degree of daily activities and participants involved, with a view to striking a balance among risks and economic impetus," he said.

"The government emphasizes that we must adopt a prudent and orderly approach in relaxing various anti-epidemic measures so as to avert a rebound of the epidemic situation and backtracking along the path to normalcy," said Tse, adding that authorities will closely monitor the latest development of the epidemic and review its anti-epidemic measures.

As for private campsites, Tse said authorities will step up inspections to ensure such campsites were operating by the books.

Meanwhile, the environment chief noted that the government has earmarked HK$500 million in the 2021 Budget for carrying out various enhancement works on the facilities in some of the country parks - including the Sai Kung Wong Shek Campsite, Lau Shui Heung Campsite, and the Twisk Campsite.

The Agriculture, Fisheries and Conservation Department will also commission a consultancy study within this year on the feasibility of setting up glamping facilities in country parks, with a view to determining the site locations, design, mode of operation, fee level, and operation requirements, said Tse.