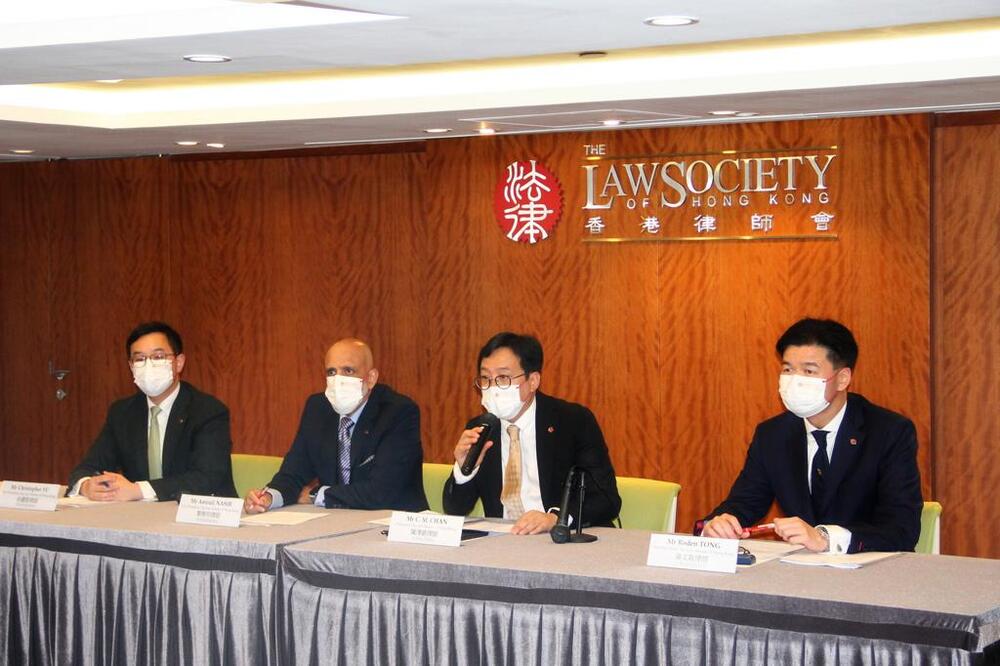 Law Society investigating complaint from Police on suspected professional misconduct
The Law Society of Hong Kong has received a complaint from Police on suspected professional misconduct of legal practitioners when providing legal services, which is connected with a case concerning the National Security Law.
"We have already initiated an investigation into the allegations in accordance with the complaints and discipline mechanism set out in the Hong Kong Solicitors' Guide to Professional Conduct," a statement by Chan Chak-ming, president of the Law Society wrote.

It added that as all investigations into professional misconduct are confidential, the Law Society cannot disclose any details.

"The Law Society treats every complaint seriously and deals with them in a fair, impartial and objective manner, regardless of the gravity of the allegations and whether they are connected with any particular cases," it wrote.

Five trustees of the 612 Humanitarian Relief Fund have been arrested in mid-May for alleged collusion with foreign forces. The five were retired bishop of Hong Kong Joseph Zen Ze-kiun, barrister Margaret Ng Ngoi-yee, singer Denise Ho Wan-see, former university scholar Hui Po-keung, and former lawmaker Cyd Ho Sau-lan.

At the same time, police say they revealed that some solicitors and barristers were suspected of professional misconduct when providing legal services, and thus made a complaint to the Law Society and the Hong Kong Bar Association.