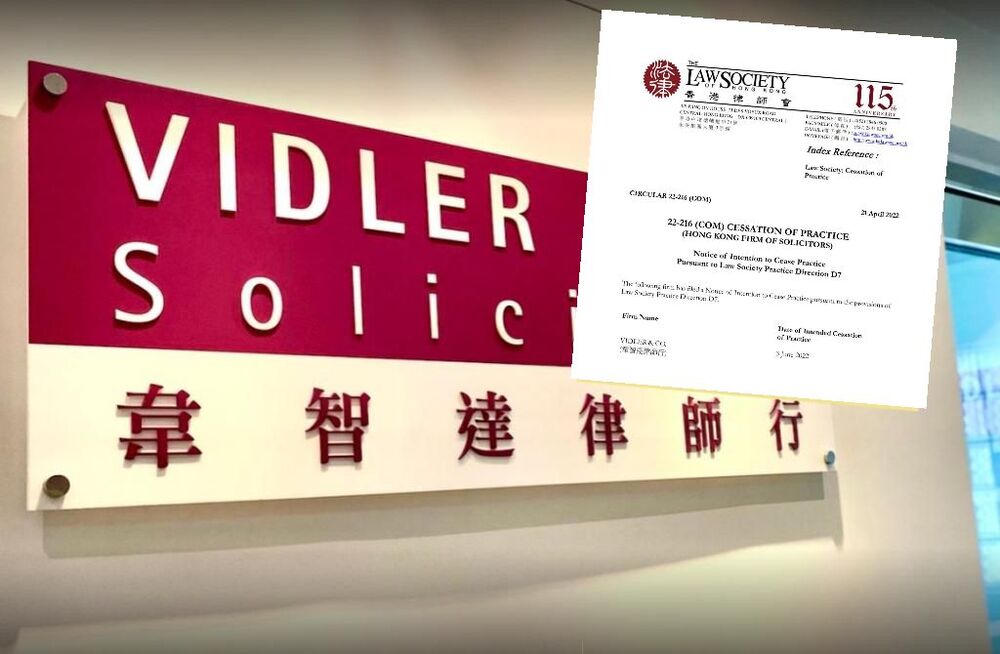 Law firm representing 2019 protesters to close doors from June 3
A solicitor firm founded by a human rights lawyer which represented many protesters in 2019 anti-extradition law amendment bill unrest cases has announced that it will cease practice from June 3.
The Law Society of Hong Kong issued a notice to members on Thursday that it has received a "notice of intention to cease practice" from Vidler & Co. Solicitors.

The firm was founded by Brit Michael Vidler in 2003 to specialize in litigation cases, primarily in the areas of criminal law, administrative and civil rights law. The firm also covered cases of immigration, employment and matrimonial law.

Vidler & Co. Solicitors took on a number of cases during the anti-fugitive unrest. For example, in the case of an 18-year-old woman X, alleged to have been raped by several police officers at Tsuen Wan Police Station, the firm issued a statement on behalf of X in response to the police.

Veby Mega Indah, an Indonesian journalist who was suspected to have been shot in the right eye by a police officer while covering a protest, filed a private prosecution against the police officer via Vidler & Co. Solicitors, but later withdrew her engagement.