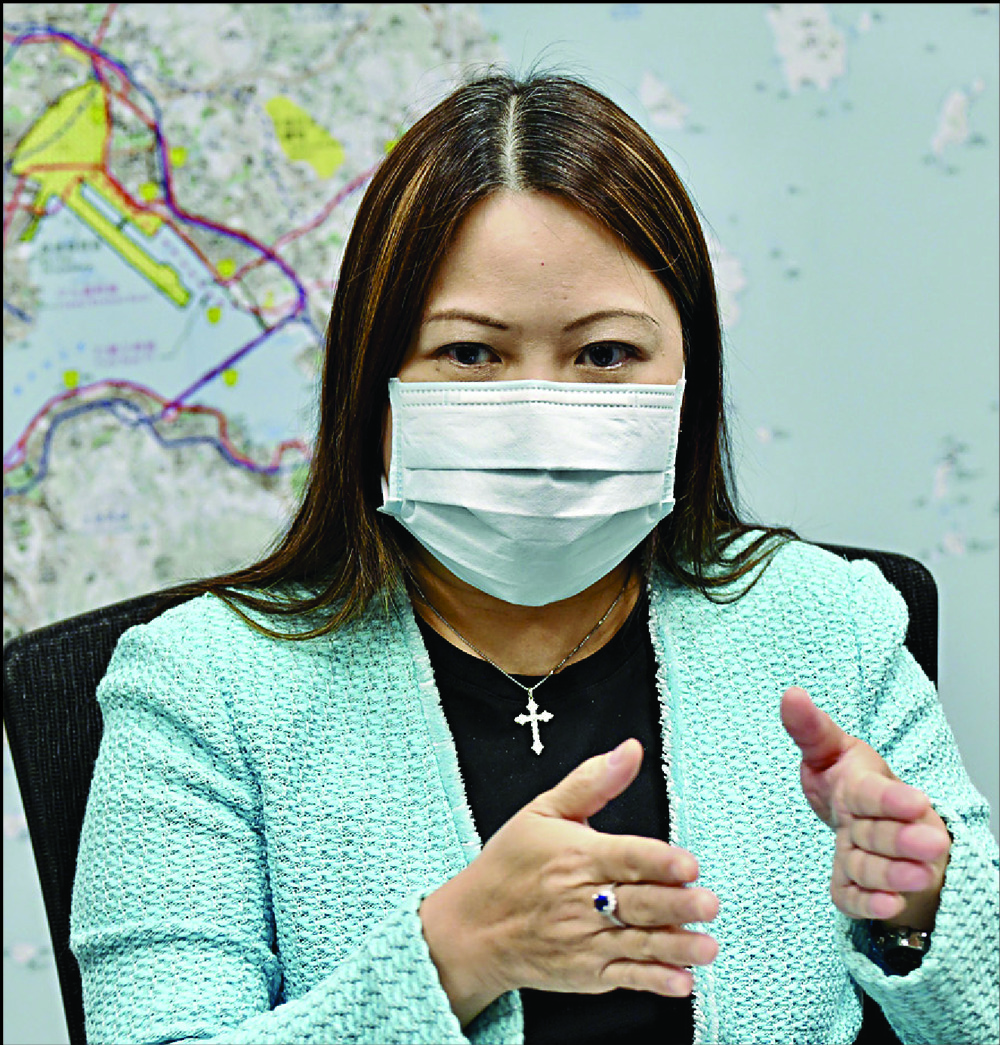 Law dashes taxi hopes with two-device limit
A proposed measure to ban having more than two mobile devices on a vehicle dashboard - which will be introduced by the end of this year at the earliest - should not affect the needs of taxi drivers, transport commissioner Rosanna Law Shuk-pui said.
She said yesterday officials had consulted the trade on the proposal and it supports a two-device limit.

One device, Law said, can be used to receive orders through a ride-hailing app and the second one for map checks if needed.

However, not all taxi drivers will need two phones if they know their way around and the second device can also be used for accepting customers, with Law saying the commission had taken into consideration the fact that drivers use multiple ride-hailing apps.

Amid skepticism that the number of devices on dashboards affects safety, Law said taxi drivers are welcome to conduct a mini-survey.

"Drivers can ask passengers if they feel safer with two phones or seven," she said. "They can come to me if the passengers do not see a problem."

Under the proposal to be discussed in a Legislative Council transport panel meeting on Friday, the screen sizes of devices shall not exceed 18 centimeters to prevent hindering drivers' views of the road.

To bolster her case, Law cited an online photo showing a driver putting a tablet on his dashboard while driving. "In case you are in a taxi or your friend's car, do you want the driver putting two iPads on the dashboard?"

Some people, she said, even want a ban on drivers touching mobile screens while driving - and for them to go online via voice control. For her, such a ban will be proposed if the industry and Legco both agree with it. A new law also requires all children aged seven or below to use safety seats in private vehicles, with exemptions granted for emergency situations or if drivers reasonably believe children are over eight years old or more than 1.35 meters in height. The Transport and Logistics Bureau also plans to make wearing safety belts on student service vehicles mandatory.

As of December, Hong Kong has 2,115 school private light buses, with the bureau projecting fewer than 200 existing light buses will be unable to meet the requirement to install seat belts by January 1, 2025.