His Instagram Reel videos attract 86,300 followers, with thousands sharing their 'side-by-side duets'.
Chris Polanco sits at his keyboard, wearing his sunglasses and a big grin, and says in English: "Alright, sing this with me."

Then he breaks out with the opening line of a catchy song. In Cantonese.

Hongkongers have not been able to get enough of the jolly bald showman from the Dominican Republic who arrived in 2000 and stayed to become a fixture in the city's Canto-pop scene.

Since he posted his first Instagram Reel on April 11, his followers have grown from 3,800 to 86,300 in just four months.

His no-frills short videos, shot with an iPhone camera, feature Polanco singing mainly Cantonese songs and inviting fans to "duet" with him by singing along with his reels while recording side-by-side videos, sharing them on Instagram and tagging him.


Tens of thousands have responded, sharing their "duet" reels with him and sending hundreds of messages daily, saying how much they like his videos.

"I didn't expect it to blow up like this that quickly," said Polanco, 44, who became a Hong Kong permanent resident in 2009. "Spanish is my mother tongue. But Hong Kong is home for me now, that's why I learnt to speak in Cantonese and am preserving it through music."

Born and raised in the Dominican Republic, in the Caribbean, Polanco graduated with a degree in computer programming before his life changed in 1998.

A talented musician, he was performing with a band at a hotel in the capital, Santo Domingo, when a recruiter from Hong Kong asked if he would like to work at the city's marine attraction, Ocean Park.

Two years later, he was on his first flight out of his country, on what was supposed to be a six-month gig beating drums and working the crowd before the dolphin show.

He never left Hong Kong. He had a stint working at the Dominican Republic's consulate before he started a Latin band, Azucar Latina, gained a following and cut an album too.

Along the way, he learned Cantonese by listening to Canto-pop and talking to Hong Kong friends.


His big break came in 2010, when Hong Kong singer Eason Chan Yick-shun asked him to be the percussionist for a coming series of concerts.

"It marked my career and made my name known. The magnitude was huge," Polanco recalled.

There were 18 shows at the Hong Kong Coliseum and Polanco toured with Chan over the next six years, performing across Asia and the two have become good friends.

Over the years, he has worked as a musician and producer for a string of well-known names including Sandy Lam Yik-lin, Maria Cordero, Coco Lee, Joey Yung, Miriam Yeung and others.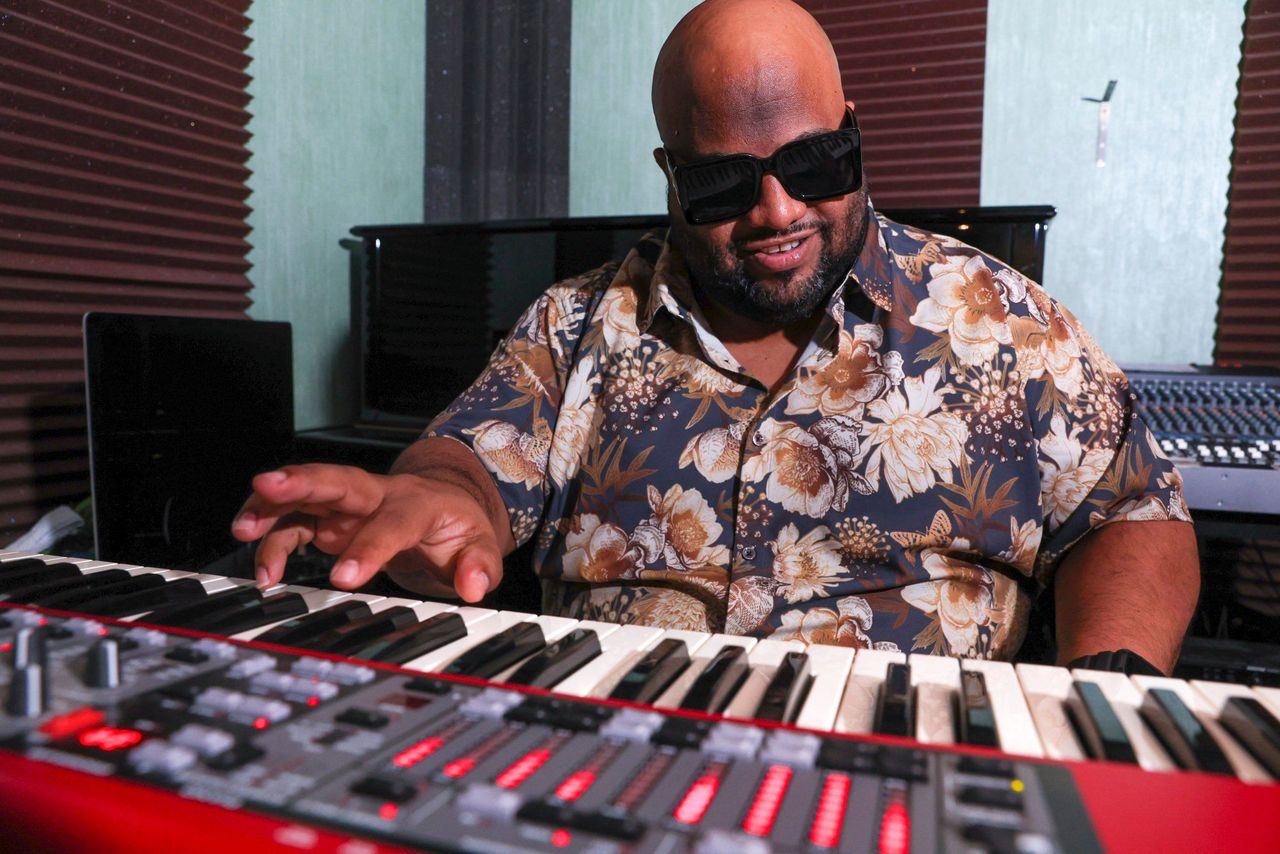 Chris Polanco sings covers of popular songs.

Polanco, who runs a music production house and events company, was hit hard when Covid-19 struck and entertainers were among those most affected by pandemic restriction measures.

But the disruption also gave him time to get creative in new ways, including producing the hit Instagram Reels he sometimes pushes out twice or three times a day.

He sings covers of popular songs such as the late Canto-pop star Anita Mui's Debt of Heart, and A Gentleman's Guide to Old-Fashioned Dating, by ViuTV talent competition winner MC Cheung Tin-fu, as well as originals such as Tequila, which he wrote for Eason Chan in 2016.

Polanco, who signed with Universal Music Hong Kong as a composer in 2019, will release his first Cantonese single and music video, Thousand Ways to Say I'm Sorry, on Monday.

Some observers of the city's entertainment industry said they believed Polanco was riding on the huge success of Canto-pop boy band Mirror, which shot to fame after winning ViuTV's talent competition in 2018.

Dr Edmond Tsang Yik-man, a lecturer with the music faculty at Baptist University, recalled Canto-pop's heyday in the 1980s and 1990s, an era dominated by the "Four Heavenly Kings" – singers Andy Lau, Aaron Kwok, Leon Lai and Jacky Cheung.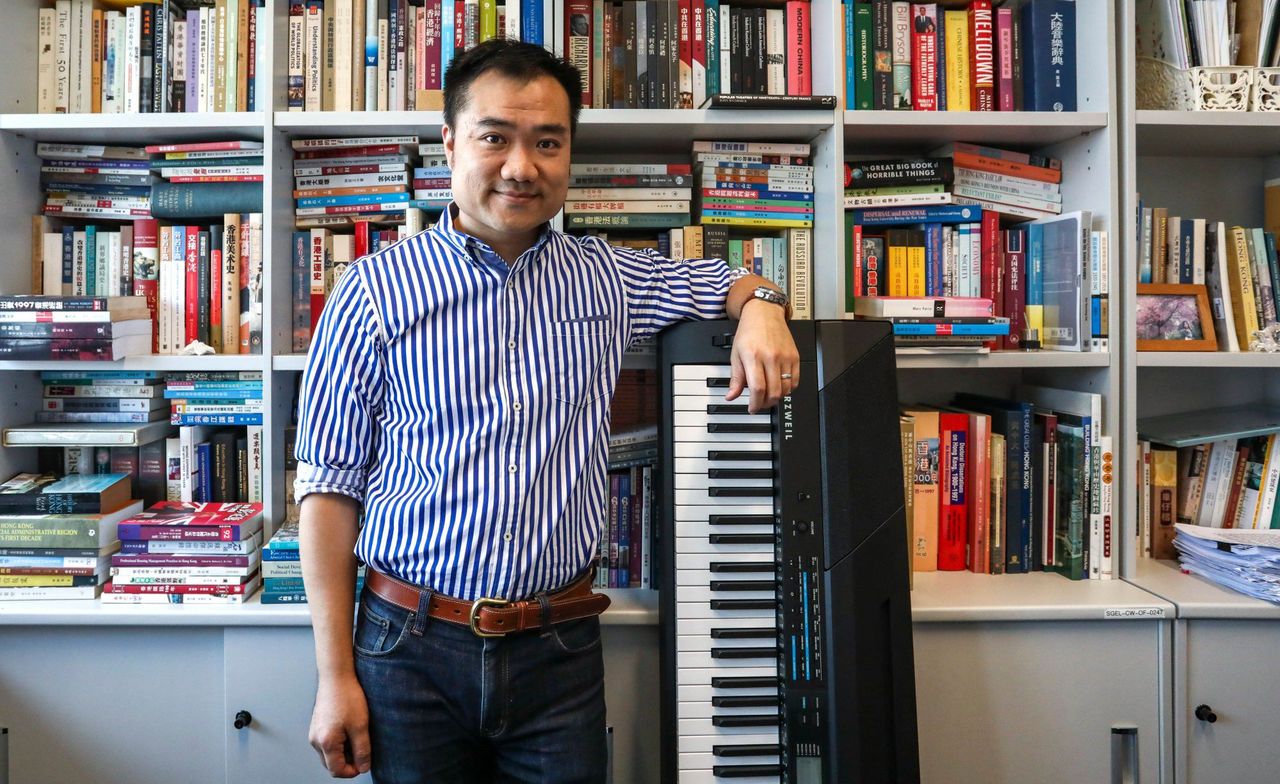 Dr. Edmond Tsang.

Canto-pop died down in the early 2000s with rampant illegal copying and downloads of albums, and the rise of Korean pop music.

"The rise of Mirror two years ago could be a pivotal moment in the revival of Canto-pop," he said. "But it's hard to be as glorious as in the 80s."

A musician himself, Tsang said the pandemic sparked discussions in the entertainment community about preserving Canto-pop and connecting with fans in new ways during the lockdown.

"Some industry veterans were able to create a big fan base and invited a lot of artists to sing live online," he said.

Among them was musician Harry Ng Chung-hang, who had an online show and invited well-known and less active singers to perform.

"They played a lot of 90s and 2000s classics. He had two concerts in Kowloon Bay last year due to his success online," Tsang said.

He noted that fans were more interested in impromptu music shows online, which could be a new way to appreciate Canto-pop in a more authentic, intimate way.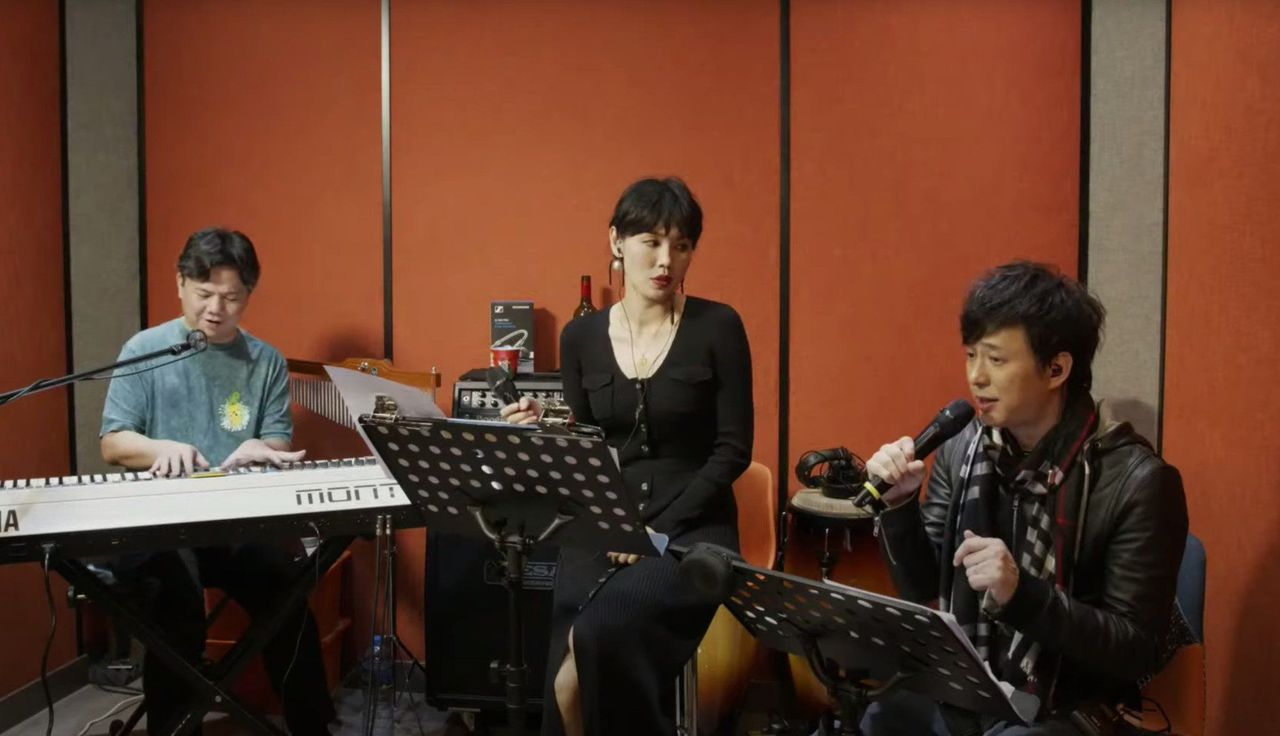 Harry Ng (left) invited singers such as Lilian Ho and Patrick Tang to his online music show.

He said the most important elements in preserving Canto-pop were to create the right sounds and engage the audience, and Polanco appeared to have achieved both with his short videos.

"Audiences need to engage actively in choosing the songs they like. Genres are more diverse and more new artists are emerging", said Tsang, noting that 10 to 20 new Canto-pop songs were appearing on the radio every week.

One of Polanco's followers, sales director Gavin Tang Chi-yung, 37, said every time he watched one of the musician's videos, he felt like performing Canto-pop on stage too.

"The past couple of years haven't been easy for Hongkongers and these moments of joy are exactly what we need. I think many appreciate the fact that he has brought back many great memories of classic Cantonese songs," he said.

Polanco said he felt encouraged whenever he saw talented young buskers singing in Cantonese.

"They never believe they can make it, to be exposed and help preserve their own language and culture with music," he said. "It will mean a lot to me if they keep their musician's dreams alive."