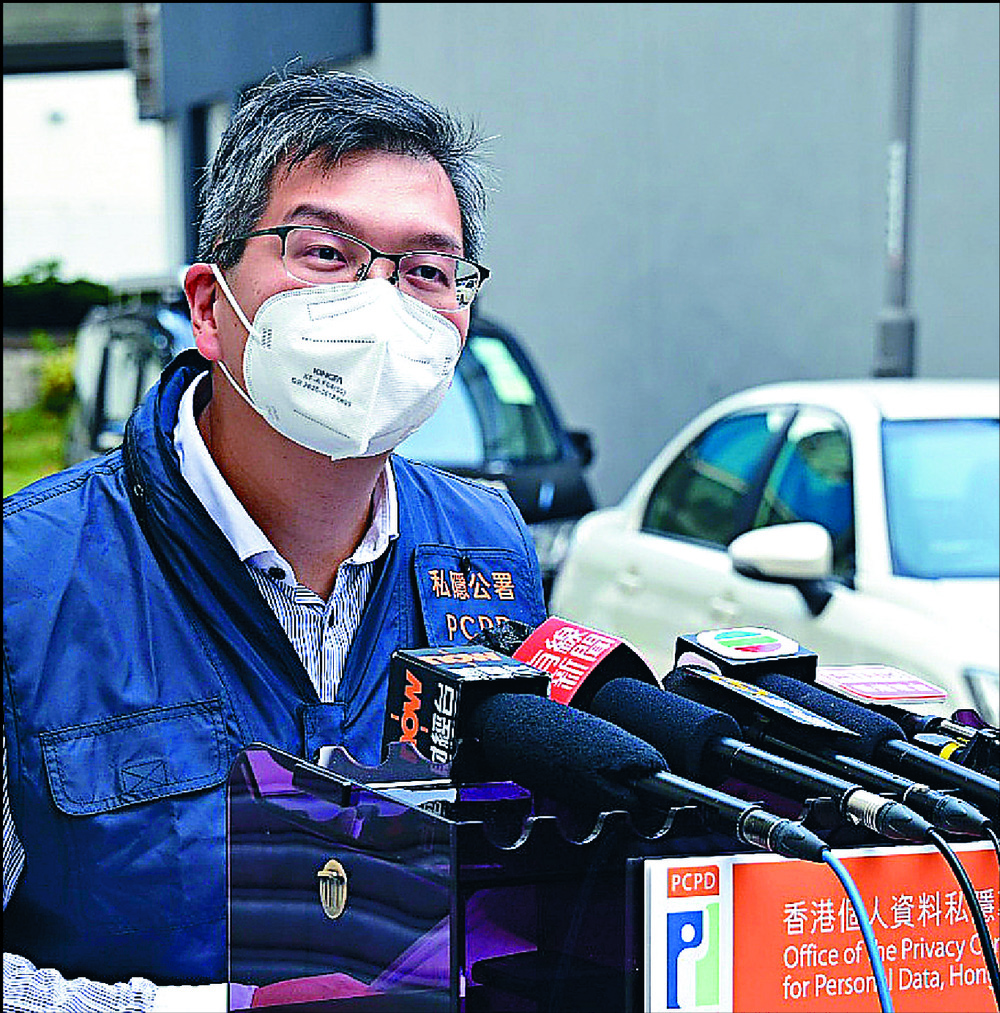 Latest doxxing case seen to stem from business dispute
A 41-year-old man was yesterday arrested for allegedly disclosing the personal information of others on various social media platforms in December, marking the second arrest for a doxxing offense since the Personal Data (Privacy) (Amendment) Ordinance took effect.
According to the Office of the Privacy Commissioner for Personal Data's senior personal data officer Lo Dik-fan, the suspect allegedly disclosed personal details of three people without their consent.

It is believed there was a business dispute between the suspect and the three victims.

Officers arrested the suspect in New Territories West. During the operation, a phone and a computer were seized.

The new ordinance was enacted last year to more effectively combat acts of doxxing. In the amended ordinance, the Privacy Commissioner for Personal Data was granted the authority to carry out criminal investigations and prosecute suspects.

The office reminded the public to refrain from any acts that might infringe on the privacy of others. Those who violate the ordinance are liable upon conviction to a fine of up to HK$100,000 and a two-year jail term.

"To avoid breaking the law, members of the public should think twice before publishing or reposting any message that doxxes others on the internet," the office said.

Yesterday's arrest signals the second arrest made by the office under the privacy ordinance since the amendments came into effect in October.

The first arrest took place in December when a 31-year-old man was held in a West Kowloon operation.

The city's first doxxing case - which took place before the amendments came into effect - was in November 2020 when the district court sentenced telecommunications technician Chan King-hei, 32, to a 24-month jail term.

At the time, the court was told Chan obtained the personal data of a police officer's family member through his office computer before releasing the data on social media.