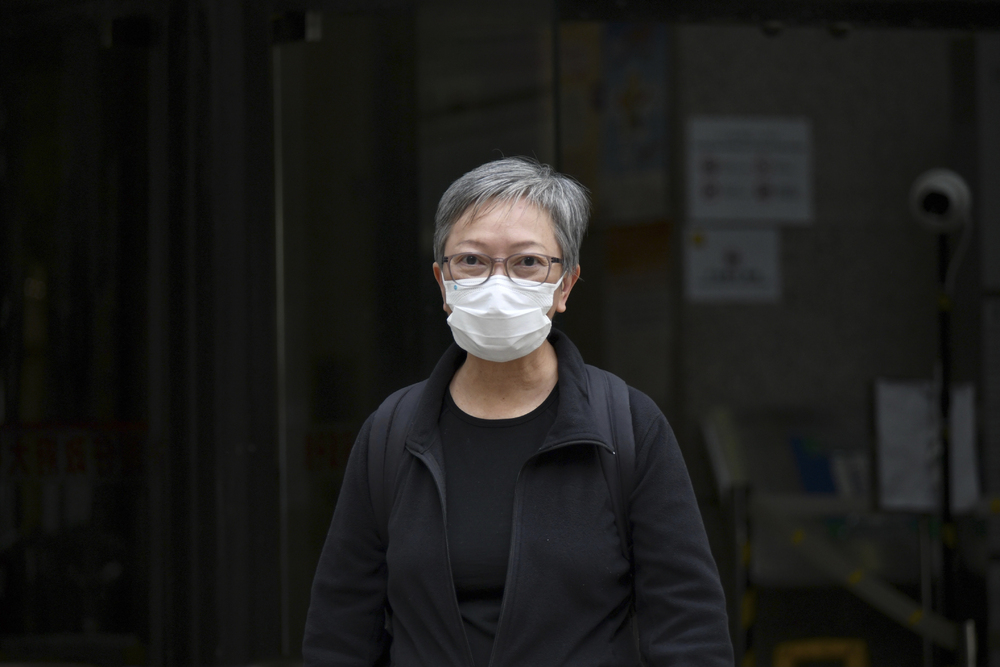 Last trustee of 612 Fund Cyd Ho arrested in prison
The fifth and last trustee of the now-defunct 612 Humanitarian Relief Fund -- Cyd Ho Sau-lan, was on Thursday arrested in prison by national security police, according to sources.
Ho, also a former lawmaker, is currently serving a six-month imprisonment at Lo Wu Correctional Institution -- the largest women's prison in the city -- for taking part in an unauthorized June 4 vigil in 2019.

She is expected to finish her jail term in early June.

The 612 Fund was set up amid the social unrest back in 2019 to provide financial aid to pro-democracy protesters and legal assistance to those who faced charges pressed by police and the Department of Justice.

The other four trustees were arrested in the past two days as well for allegedly colluding with foreign forces. They included Cardinal Joseph Zen Ze-kiun, 90, singer-activist Denise Ho Wan-see, 45, barrister Margaret Ng Ngoi-yee, 74, and former Lingnan University adjunct associate professor Hui Po-keung.

It is understood the four trustees of the fund allegedly asked other countries or overseas organizations to sanction Hong Kong.

All four were released on police bail late on Wednesday night.

Hui was about to board a plane heading to Frankfurt, Germany, Tuesday night to take up an academic post at a European university but was arrested by national security police at the airport.

Police said on Wednesday night that officers from the national security department arrested two men and two women, aged 45 to 90, over the past two days for allegedly colluding with foreign or overseas forces to endanger national security, in violation of article 29 of the national security law.

Police also obtained a warrant issued by a magistrate and ordered the four trustees to hand over all their travel documents.

The four, alongside a 37-year-old man, were also handed a court summons for failing to comply with the Societies Ordinance and register for the 612 Fund.

Police added that criminal investigation also revealed a number of solicitors and barristers were suspected of professional misconduct when providing legal services. Police lodged a complaint to the Law Society of Hong Kong and the Hong Kong Bar Association in this regard.

Meanwhile, China on Thursday voiced "firm opposition" towards Western criticism of the arrest in Hong Kong of 90-year-old cardinal Zen and other veteran democracy activists under the new national security law.

"The persons concerned are suspected of conspiracy to collude with foreign countries or foreign forces to endanger national security -- an act of severe nature," the Commissioner's Office, representing Beijing's foreign ministry in Hong Kong, said.