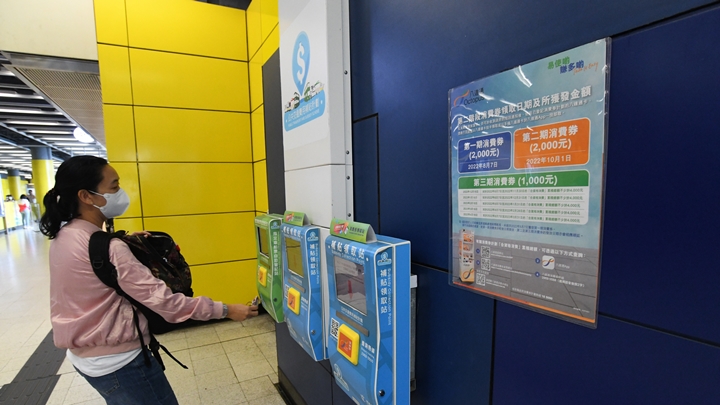 Last phase of consumption voucher available for Octopus card holders tomorrow
Citizens who collect the electronic consumption voucher using their Octopus cards can get the final installment of HK$1,000 starting from Friday (Dec 16). 
According to the government, one should have spent at least HK$4,000 already with the first two vouchers by November 30 before they can get the remaining HK$1,000. 

If not, people will only be able to receive the third voucher on January 16, given that the total spending recorded before December 31 is over HK$4,000. 

From December this year to March next year, citizens must fulfill the HK$4,000 spending requirement by the end of month before they can collect the last HK$1,000 on the 16th of the next month. 

That means citizens can collect the last HK$1,000 on April 16 next year the latest. 

People who choose Octopus cards for receiving consumption vouchers can collect the vouchers via Octopus App, subsidy collection points, designated convenience store outlets, and Octopus service points.