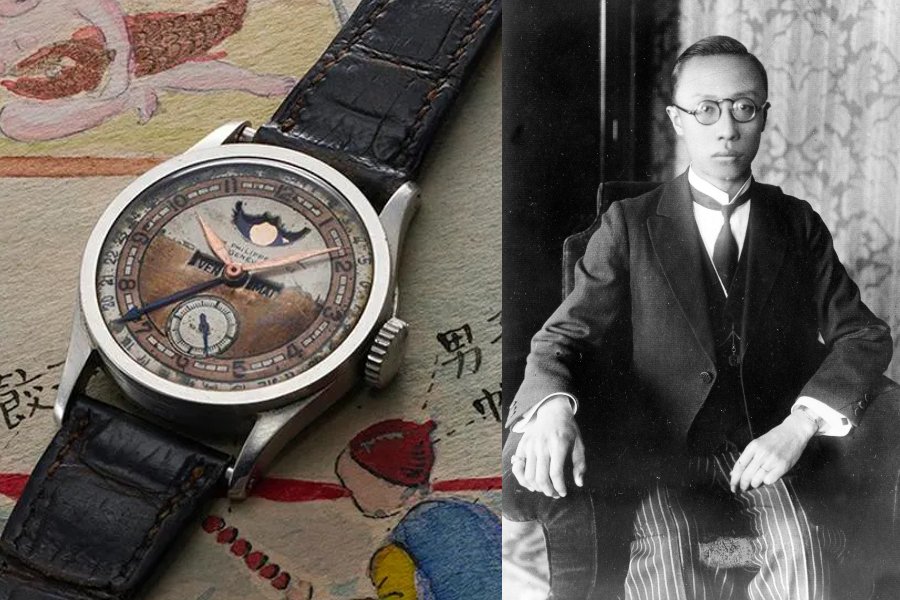 Last emperor of China's watch sells for record HK$40m in auction
A watch that was once owned by the last emperor of China's Qing Dynasty, whose life formed the basis of Oscar-winning film "The Last Emperor", sold for a record HK$40 million ($5.1 million) at a Hong Kong auction on Tuesday.
An anonymous buyer bought the rare Patek Philippe watch that had belonged to Aisin-Gioro Puyi. The price did not include the auction house fee.

Thomas Perazzi, head of watches at auction house Phillips Asia, told Reuters that it is "the highest result" for any wristwatch that once belonged to an emperor.

It was one of only eight known Patek Philippe Reference 96 Quantieme Lune timepieces and was gifted by Puyi to his Russian interpreter when he was imprisoned by the Soviet Union, the auction house said. It easily beat a pre-sale estimate of $3 million.

Other watches owned by emperors and sold at auction include a Patek Philippe timepiece that belonged to the last Ethiopian Emperor Haile Selassie, which sold for $2.9 million in 2017.

A Rolex watch that belonged to the last Emperor of Vietnam, Bao Dai, fetched $5 million at an auction in 2017.

Born in 1906, Aisin-Gioro Puyi was the last Emperor of China's Qing dynasty, who began his reign at two years old.

After Japan's defeat in World War II in 1945, Puyi was captured at China's Shenyang Airport by the Soviet Red Army. He was detained as a war prisoner and incarcerated in a detention camp in Khabarovsk, Russia, for five years.

The auction house said it spent three years collaborating with watch specialists, historians, journalists, and scientists to research the watch's history and verify its provenance.

Perazzi told Reuters that the watch was the finest that Patek made at the time.

Journalist Russell Working, who interviewed Puyi's interpreter Georgy Permyakov in 2001, said he gave the watch to Permyakov on his last day in the Soviet Union, shortly before he was extradited back to China.

"These were the kind of things he sometimes did to people that were very special to him," Working said.