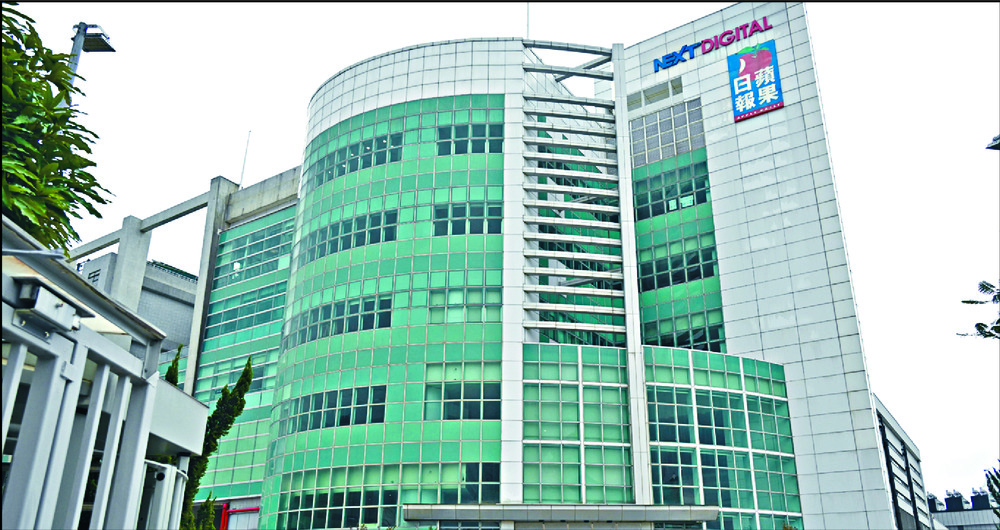 Last blow as court orders winding up of Next Digital
Jailed media tycoon Jimmy Lai Chee-ying's Next Digital was yesterday ordered by the High Court to wind up after receiving a petition from the Financial Secretary Paul Chan Mo-po.
In the hearing yesterday, no representative from Next Digital appeared in the courtroom, and master Jack Wong Kin-tong ordered the company to wind up.

Chan filed the winding-up petition to the High Court in late September, saying the move came after factoring in the public interest.

In July, Chan appointed former president of the Hong Kong Institute of Certified Public Accountants Clement Chan Kam-wing as a special inspector to investigate the affairs of the pro-democracy media company. The inspector submitted an interim report on September 14, leading to Chan's decision to go through with the winding-up order.

In October, the High Court had appointed Sammy Koo Chi-sum and Cliff Tsui Chi-chiu from Ernst & Young Transaction as the liquidators of Next Digital but they later resigned.The court then appointed Kenny Tam King-ching and Man King-shing from Kenny Tam & Co.

The government has frozen HK$18 million of the media company's assets since June 17 as part of a national security investigation. Apple Daily then ceased its online operation on June 23 and printed its last edition on June 24.

The imprisoned company founder, 74-year-old Lai, who is serving a 20-month sentence for four unauthorized assembly cases, will appear in court on December 28 for his national security case. He was charged with one count of collusion with a foreign country or with external elements to endanger national security, another count of conspiracy to commit collusion with a foreign country or with external elements to endanger national security and a further count of conspiracy to do an act or a series of acts tending and intended to pervert the course of public justice.

Apple Daily's branch in Taiwan was earlier reported to have run out of funds and stopped publishing, and a Hong Kong-based liquidator has approached the unit, according to people familiar with the matter.

Taiwan's Mainland Affairs Council yesterday said it is following the case's development and authorities would take necessary action to prevent the leakage of its residents' personal data.