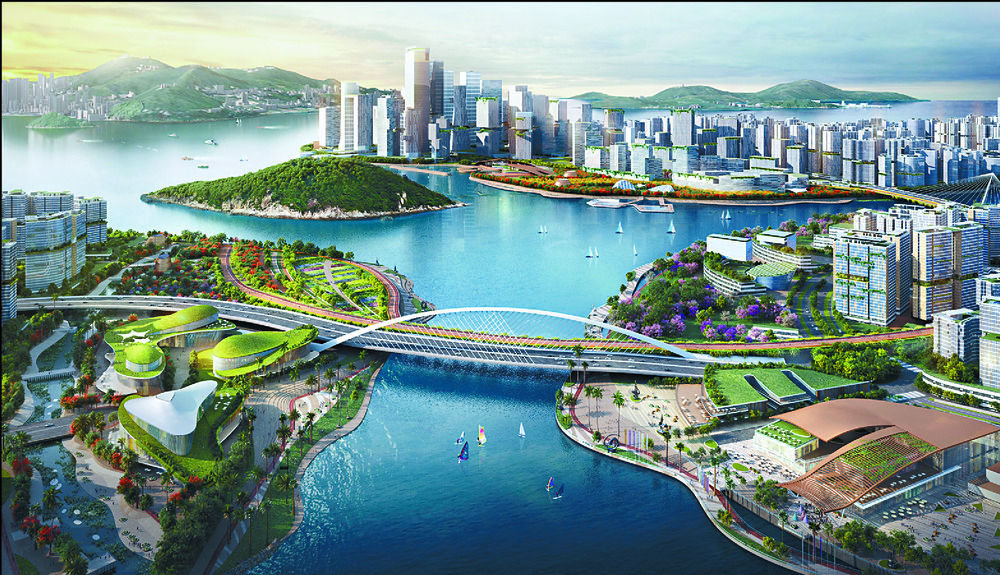 Lantau islands bill put at $800b
The final bill for reclamation works to create three mega-islands near Kau Yi Chau under the Lantau Tomorrow scheme may reach a staggering HK$800 billion instead of the projected HK$580 billion, an urban geographer said, taking into account inflation from mass reclamation works involving a site area of over 1,000 hectares.
Chan Kim-ching, founder of think tank Liber Research Community, said inflation was not taken into account in the HK$580 billion calculation.

He said it was "irresponsible" of the government to claim that the reclamation will cost HK$44 billion less than the previously estimated HK$624 billion.

Chan's criticism came as the Development Bureau outlined construction costs adjusted "solely based on civil engineering related indexes" in a paper to the Legislative Council.

The paper includes urban planning, as well as plans for a proposed 30-kilometer railway link stretching from Hong Kong Island west to Hung Shui Kiu in Yuen Long via islands A and C.

Roundtable Legco member Michael Tien Puk-sun said the new rail link would neglect 500,000 residents in Tuen Mun.

The Federation of Public Housing Estates said the islands would alleviate land pressures by providing at least 190,000 flats to some 500,000 residents but that "it remains uncertain as to whether transport infrastructure can accommodate all of its residents."