Chief executive tells lawmakers investigation under way into carrier's rostering practices, refuses to answer if government had prior knowledge of alleged policy abuse.
Hong Kong leader Carrie Lam Cheng Yuet-ngor has said the government is investigating claims by Cathay Pacific that it did not abuse a quarantine exemption policy by allowing aircrew to return on cargo flights.

In her inaugural session on Wednesday with the first "patriots-only" Legislative Council returned under Beijing's electoral overhaul, Lam said authorities would look into a so-called loophole that allowed returning cabin crew who had flown out on commercial routes to skip hotel quarantine and self-isolate at home – an exemption granted only to cargo pilots.

A day earlier, Cathay Pacific chairman Patrick Healy told staff in a video that the practice was entirely in line with government regulations in place until December 29 last year, and that the airline would cooperate with two investigations.

In the address seen by the Post, Healy said Hong Kong's flag carrier would cooperate with probes into crew who did not comply with self-isolation rules, and the airline's practice of rostering staff on cargo-only passenger aircraft, which had allowed them to avoid hotel quarantine upon return.

Pointing to thousands of crew members who had travelled back to Hong Kong on cargo-only passengers flights last year, Healy said it was the company's decision. "I am very confident that this rostering practice was entirely in line with the government regulations."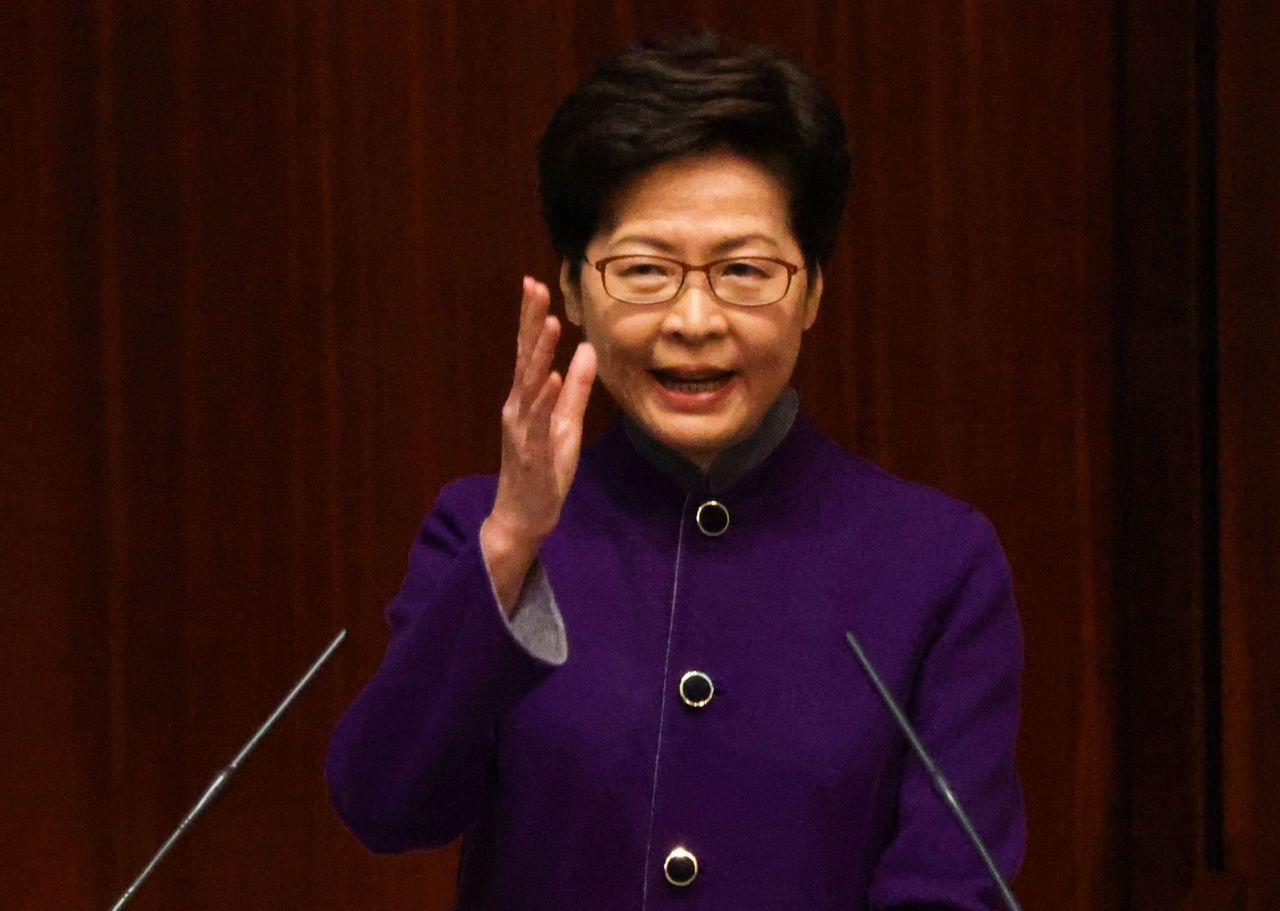 Chief Executive Carrie Lam refused to say if the government had prior knowledge of the exemption loophole.

But the Transport and Housing Bureau, in a statement to the Post on Wednesday, said locally based passenger crew who had stopovers overseas were subject to self-isolation in designated quarantine hotels upon return to Hong Kong, and the home isolation arrangement for cargo crew was not applicable to them.

Grilled by lawmakers on whether the government had allowed the carrier to abuse the policy, Lam said she had noted Healy's message, but would not comment as the matter was under investigation.

"The government will investigate and explain to the public clearly," she said, adding that the quarantine exemptions had been intended to preserve a vital economic lifeline.

Despite repeated calls for the airline to be held accountable, and whether Lam should apologise for the episode, the chief executive raised similar quarantine exemptions for cross-border truck drivers and cargo pilots, pointing out that these were vital for the economy.

The policy had worked for 11 months, bringing in 4.6 million tonnes of air cargo, exceeding the 4.5 million tonnes in 2020, she said.

"That doesn't mean there is no control. People have to comply with infection-control measures. We will pursue everyone who broke these rules and will take legal action as necessary," she warned.

But Lam dodged a question by a lawmaker on whether the government had been informed of the Cathay practice, only saying authorities would investigate in a "serious manner" by going through relevant documentation.

According to legislation, the chief secretary may allow quarantine exemptions upon being satisfied such arrangements are "necessary for the supply of goods or services required for the normal operation of Hong Kong or the daily needs of the people of Hong Kong".

Hong Kong's fifth wave of infections emerged at the end of December, with a growing number of local cases linked to a Cathay flight attendant who violated home isolation rules while carrying the Omicron variant. He was one of four Cathay employees determined by authorities to have flouted regulations. The airline subsequently fired two of the workers.

The infections linked to Cathay staff have spread to more than 40 residents across two clusters – a Kowloon Tong restaurant and a Causeway Bay dance group.

Before the current outbreak, the government required arriving cargo aircrew members to isolate for three days at home. After the Cathay cases, however, such workers must now quarantine in a hotel, with the time period bumped up to seven days.

A source familiar with the quarantine policy said cabin crew could return to Hong Kong on cargo flights, but should not have been granted the same quarantine exemptions.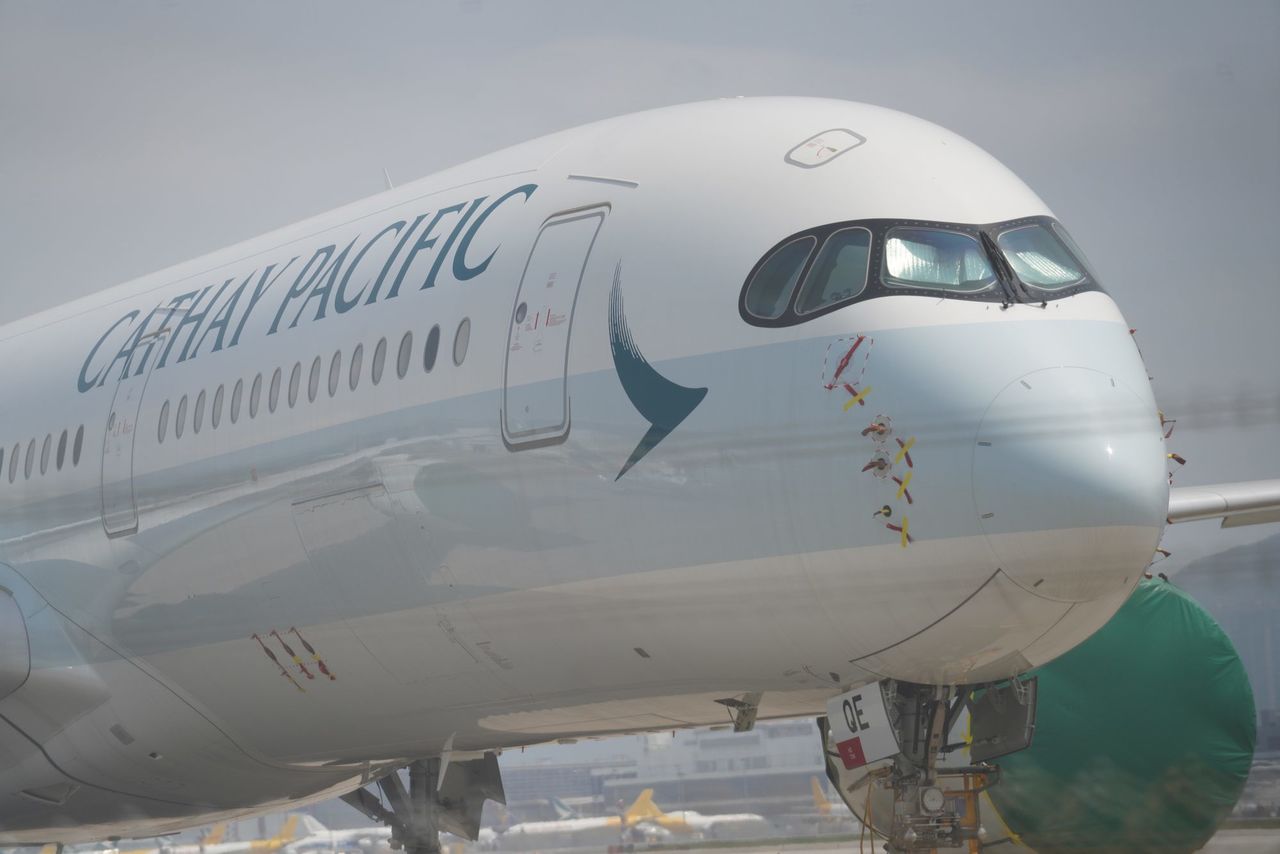 Cathay said its cargo capacity would be cut by more than two-thirds due to the present temporary flight ban.

Cathay said in a statement on Tuesday that it was common practice for cabin crew to travel on outbound passenger flights and back on cargo-only passenger aircraft between July and December last year to comply with public health regulations.

Under the current policy, exemptions for cargo pilots are granted by the Transport and Housing Bureau. "Aircrew operating turnaround passenger flights were subject to home isolation only on the condition that they had no layover and the inbound flights carry no passengers," the bureau said in its statement, adding that these measures had been tightened since December 30.

Referring to the controversy over the latest incidents, the bureau said it would "pursue the cases in accordance with the law if there is sufficient evidence to substantiate the violation of quarantine arrangements".

A Cathay source told the Post that crew "occasionally" returned on cargo-only flights to allow them to return to work sooner and reduce expenses.

According to the airline's chairman, only 16 positive cases had been discovered after a total of 230,000 Covid-19 tests on crew members last year, who had also spent 62,000 nights in quarantine hotels and 11,000 nights at the Penny's Bay government facility.

Healy called the flouting of self-isolation rules by a small number of employees "completely unacceptable".

But he added: "At the same time, the non-compliance of this tiny minority should not be allowed to overshadow the remarkable discipline and professionalism of the overwhelming majority of Cathay Pacific crew over so many months"

Last week, Cathay said its cargo capacity would be reduced by more than two-thirds due to the imposition of a two-week flight ban on certain countries and tightened aircrew quarantine requirements.