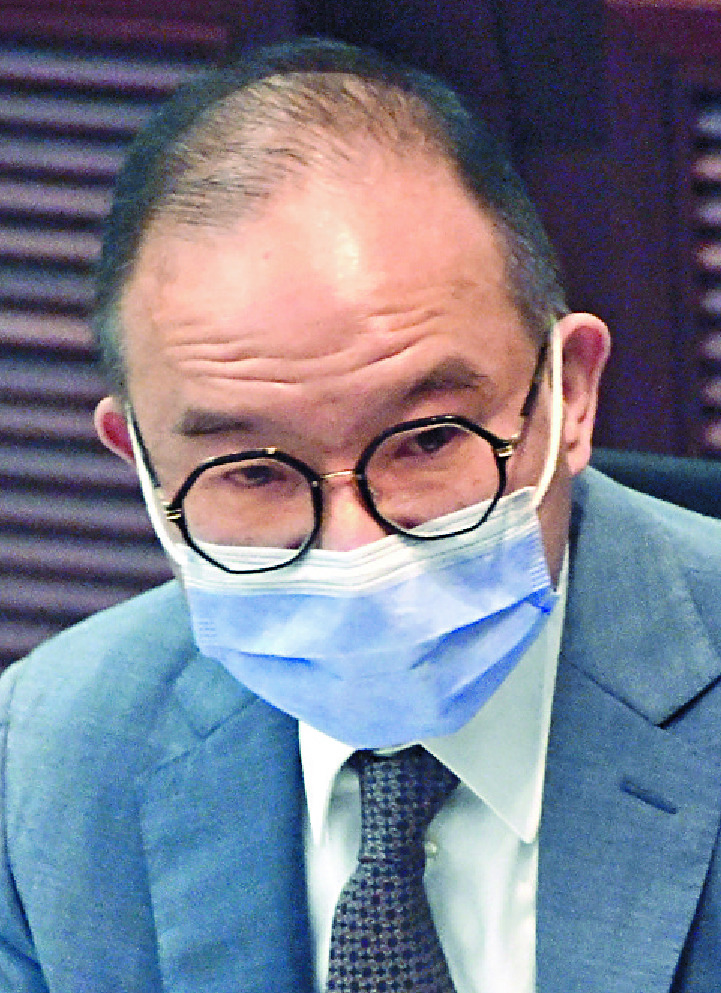 Lam sounds off on election 'begging'
It is not "demeaning" for candidates to seek nominations from Election Committee members in order to stand in polls, Chief Executive Carrie Lam Cheng Yuet-ngor said yesterday, noting she had such an experience.
She was responding to former Democratic Party chief Emily Lau Wai-hing, who asked people in pan-democrats not to join the revamped election process as she saw the prospect of "begging" for nominations from establishment Election Committee members "humiliating."

Speaking at a question-and-answer session in the Legislative Council, Lam sought to brush aside Lau's argument, saying she was "completely mistaken and did not know the spirit of elections and democracy."

Politicians seeking to take part in elections should not treat going after nominations as a form of humiliation, Lam declared.

Lam recalled that she was in such a situation four years ago.

That was when she met 300 committee members who had publicly indicated they would not vote for her during her bid in 2017 to be chief executive.

But she was chasing as many nominations from the committee as she could muster, Lam added, so she met them and explained her vision and experience "in a very humble manner."

Although she was scolded for an hour after being told to meet those committee members late in the day, she did not back away from the challenge.

She asked: "How is it demeaning to require candidates hoping to run in Legco elections to obtain nominations from the Election Committee?"

Also on the subject of elections, Secretary for Constitutional and Mainland Affairs Erick Tsang Kwok-wai sought to offer an assurance that individual acts of casting blank votes would not be criminalized.

He told legislators that officials were looking into countering acts such as organizing or inciting voters to cast blank or invalid votes, as that could be construed as seeking to rig an election.

In a meeting with a legislative subcommittee tasked with improving the electoral system, he also said officials are not focusing on individual actions.

"Individuals have their own voting rights," he said. "They can choose whether or not to vote. The government absolutely respects citizens' rights in this respect."

Officials will also seek to point to "regular canvassing activities" while drafting legislation, Tsang said, so such actions would not be affected by regulations.

On the other hand, names of grassroots groups and associations of those eligible to join the Election Committee will be included in the bill detailing electoral changes to be tabled to the Legislative Council on Wednesday, Tsang said.

The aim is to identify the relevance of such people, Tsang said, and deciding whether they can showcase the aim of "patriots administering Hong Kong."

Officials will consult different bureaux about their experiences in dealing with people and groups in determining whether they are eligible, he added.

According to the electoral changes passed by China's top legislative body last Tuesday, grassroots groups and associations of "fellow Chinese clansmen" - people who group themselves based on ancestral roots in the mainland - will be eligible to join the Election Committee after the changes.