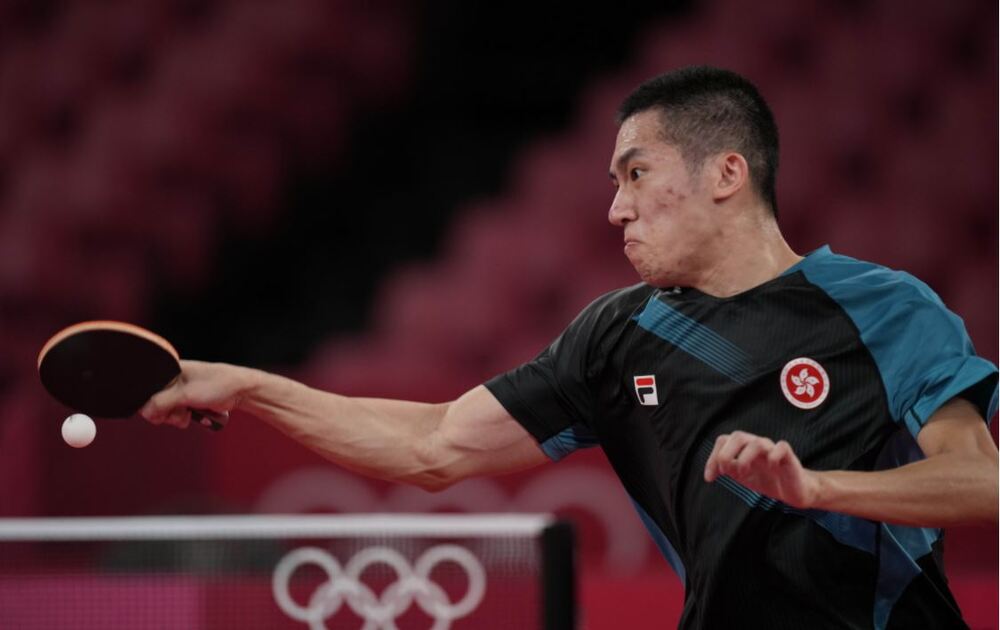 Lam Siu-hang brings home joy as he wins in round 32 of table tennis
Table tennis player Lam Siu-hang has brought some Olympic joy to Hong Kong fans with a massive upset win to reach the men's singles third round.
The 24-year-old Lam beated India's 28-year-old Sathiyan Gnanasekaran in round 32 of the table tennis match at the Tokyo Olympics today, after winning four games.

He initially won Game 1 (11-7), but then lost three games in a row before managing to make a comeback in the next three games and won Game 7 (11-6) - the final round.

The entire match lasted for one hour and 3 minutes.

Lam said he was satisfied with his performance in the match, as he had gone after his opponent's weaknesses.

"I feel like my state today is better than yesterday," he said.

"I am getting used to the atmosphere and environment of the matches, which can prepare me for men's table tennis singles in the future."

Lam will face Japan's 18-year-old Tomokazu Harimoto in the next round.