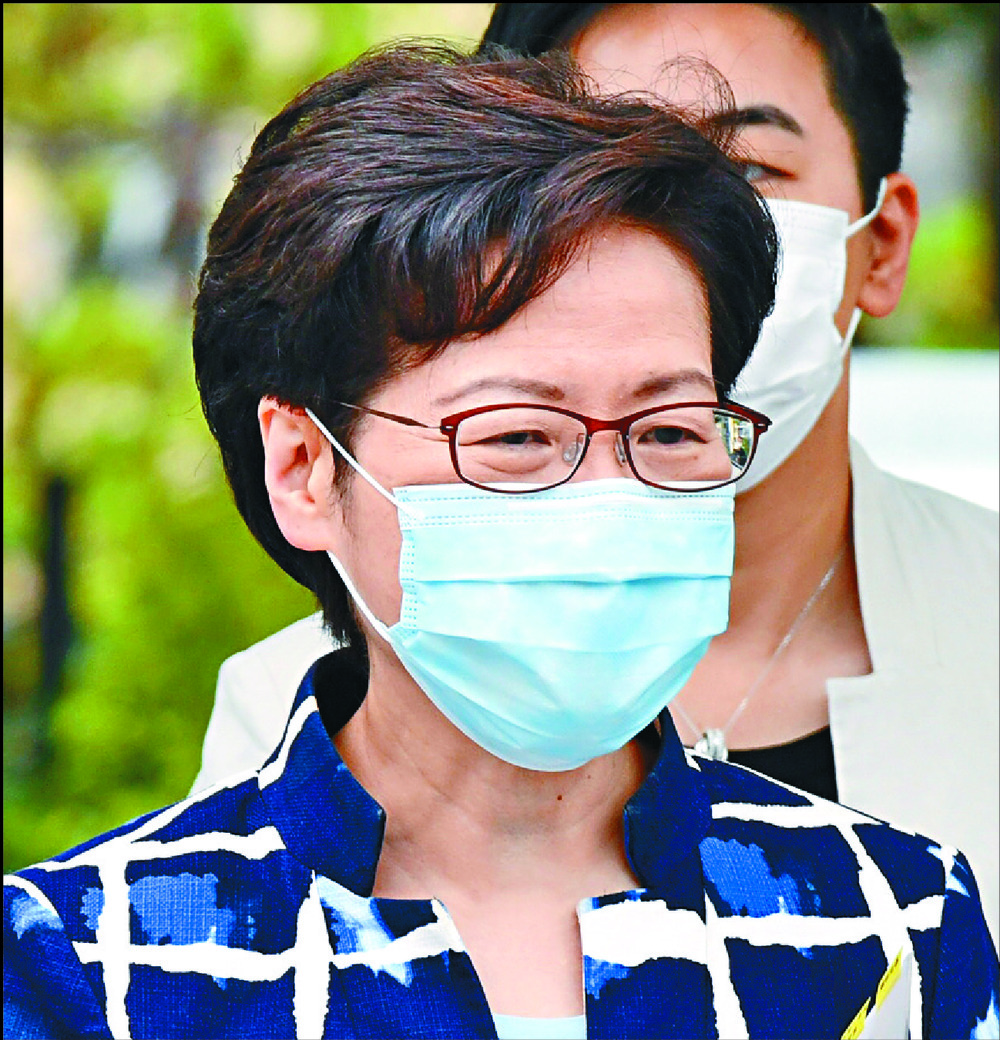 Lam resigned to likelihood of lifetime foreign sanctions
Chief executive Carrie Lam Cheng Yuet-ngor expects to be targeted with foreign sanctions for the rest of her life.
On Saturday, Lam shared a more personal take on politics for just under an hour with 70 people attending a Democratic Alliance for the Betterment and Progress of Hong Kong course called "The Way of Governance," which is aimed at training political talents.

During the event, she emphasized that those who want to join the government should be prepared to make sacrifices.

Although Lam reviewed all the hardships she had encountered after becoming chief executive, one participant said he did not feel that she was dispirited, and added that he believes she intends to run for reelection.

Lam had said in a media interview in November that no banking service is available to her and that her salary is paid in cash following sanctions imposed on her and 11 Chinese and Hong Kong officials in August by the United States.

Lam said that she had checked the sanctions records imposed by the US on Iran, and found that the sanctions remain in place even for Iranian officials who are no longer in office. She also told the audience that being the chief executive, she has to sacrifice private space and time for work.

Lam also said she does not have much contact with her relatives and that she has not invited them to Government House, as she has to be "whiter than white" and careful about everything.

Lam also shared her views on the civil service system.

Administrative officers are relatively conservative and will stick to the books to avoid making mistakes, another participant quoted Lam as saying.

However, she also said she agrees that civil servants should keep up with the times and have a flexible mindset.

During the keynote speech, delivered during the opening ceremony of the course, Lam said elections are not the only way to enter politics, and that people should enter the government, as it is a chance for them to exercise their governing abilities.