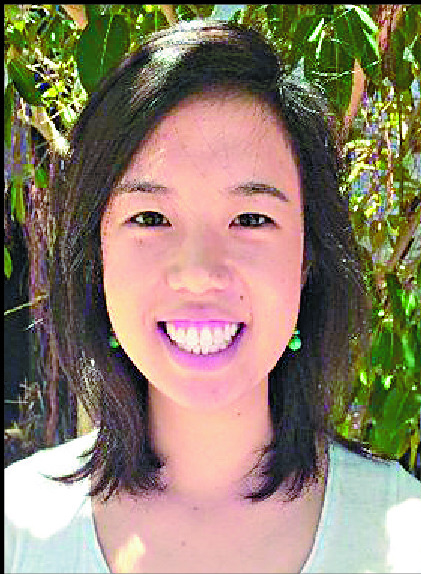 Lam pressed on journalist visa refusal
Hong Kong has autonomy and discretion over the issuance of work visas, Chief Executive Lam Cheng Yuet-ngor said in response to questions about a foreign journalist being denied a visa renewal.
The Economist said on Friday the SAR had declined to renew the work visa of its Australian-Chinese correspondent Wong Sue-lin, without giving reasons.

Wong is the third foreign journalist to have been denied a work visa since the national security law came into effect last June 30.

Speaking ahead of the Executive Council meeting yesterday, Lam said the director of immigration had autonomy and discretion over granting, renewing, or imposing conditions on work visas.

Sidestepping questions about Wong's case, she said being denied visas by authorities of any country was not something unusual.

Lam pointed out she had been denied a US visa - even though she is the SAR chief executive.

"Although I would dispute it, that was the autonomy and the discretion of the US government," she said.

Lam said as an international city, the SAR was proud to be a hub for overseas media.

"We will continue to facilitate their stay, operation and employment in Hong Kong in accordance with our policy," she said.

Lam said part of the policy was the national security law, which was "clearly a very important consideration."

When asked if the government could assure that it could handle other foreign journalists' visa applications in a timely and transparent manner, she said the assurance was covered in the Basic Law.

On Monday, citing the Immigration Department's figures, Foreign Ministry spokesman Zhao Lijian said 628 employees of foreign media had secured work visas in Hong Kong - 98 more than in the same month last year.

Meanwhile, Lam said authorities were considering increasing fines for people who fed wild boars.

Under the Wild Animals Protection Ordinance, feeding any wild animals is banned in certain areas, including Kam Shan, Lion Rock, Shing Mun and Tai Mo Shan country parks. Offenders are punishable by a maximum fine of HK$10,000.

She said authorities disapproved of feeding wild boars as this would only cause more of the animals to emerge in urban areas and boost their population.

Lam said that the government had to take action against wild boars as 30 incidents related to the animals injuring people had occurred over the past few years.

"If these wild boars barrel down roads or charge into residential buildings to harm residents, children in particular - it is a scene nobody wants to see," she said.

She also backed the Agriculture, Fisheries and Conservation Department's euthanasia of wild boars - a move announced last Friday after a wild boar bit a constable.

A lawmaker for the Business and Professionals Alliance for Hong Kong, Jeffrey Lam Kin-fung, recommended increasing the maximum fine for feeding wild animals to HK$50,000.