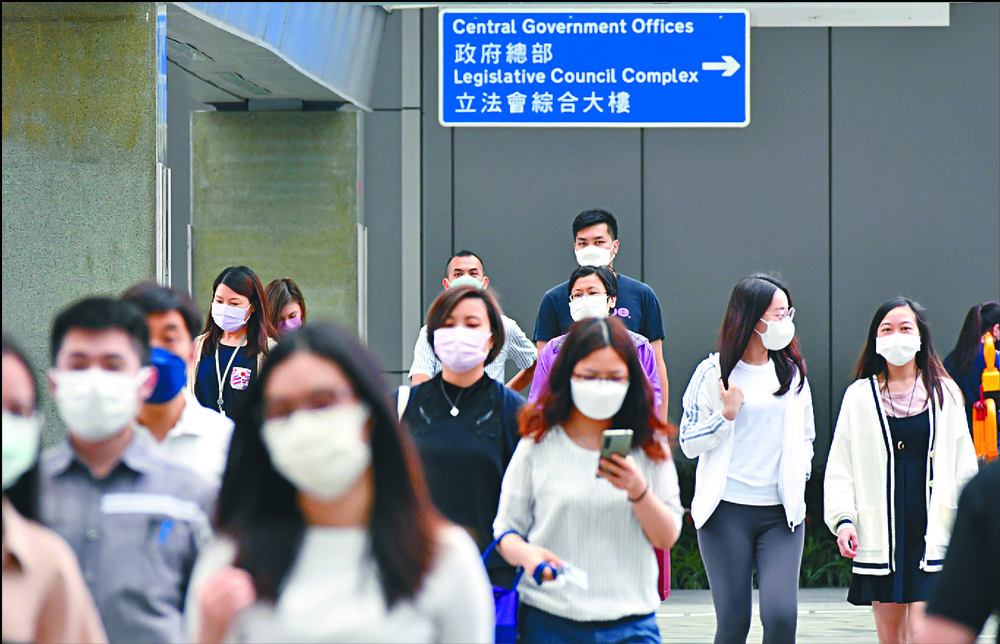 Lam denies passing buck on 'time bomb' civil service pay issue to Lee
Civil service pay rises will be a matter for the next administration to decide on in order to give it room to maneuver, outgoing Chief Executive Carrie Lam Cheng Yuet-ngor said yesterday.
The results of a recently conducted pay trend survey were controversial, Lam said, adding the survey report had proposed pay hikes of up to 7.26 percent for the government's 180,000-strong workforce.

Since the morale of civil servants is at stake here, it is "undesirable" for an outgoing administration to make the decision, she said.

"I know civil servants and their unions will be disappointed but we are not skirting the issue. We are allowing room for the next administration to decide."

Even if a decision is reached on the matter, Lam added, the Civil Service Bureau would still have to consult unionists afterward and there is insufficient time for this process to be completed before her term of office ends.

She added that the issue had been mired in controversy this year as some have argued the pay rises suggested for senior civil servants in the report are far more substantial than pay hikes in the private sector.

The report, released last month, proposed a 7.26 percent increase for senior civil servants, a 4.55 percent increase for mid-level staff and 2.04 percent for junior personnel. Although the report had been endorsed by a government-appointed committee, the Executive Council would still have to consider other factors - such as cost of living and morale - before making the decision.

Senior Government Officers Association chairman Lee Fong-chung said he "understands" why the issue will be passed on to incoming chief executive John Lee Ka-chiu but he hopes it will not be delayed for too long.

Hong Kong Civil Servants General Union chairman Fung Chuen-chung also weighed in to say the decision will cause ripples among nongovernmental organizations as well since they will adjust their salaries in line with the government.

However, political scientist James Sung Lap-kung from the City University of Hong Kong said the decision was "not ideal," adding Lam is "passing a hot potato and a time bomb to the next term."