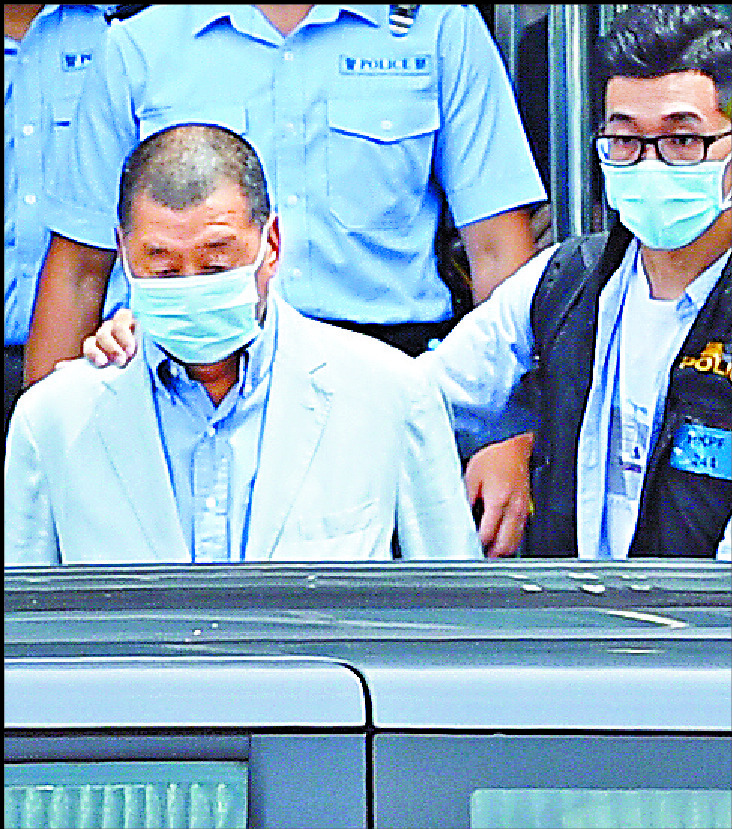 Lai guilty on fraud counts
Jimmy Lai Chee-ying, founder of now-defunct pro-democracy newspaper Apple Daily, was convicted on two counts of fraud after being found to have breached leasing terms for the tabloid's headquarters in Tseung Kwan O Industrial Estate.
The 74-year appeared before district court judge Stanley Chan Kwong-chi yesterday along with Wong Wai-keung, 60, administrative director of Apple Daily's parent company, Next Digital.

Lai faced two fraud counts and Wong one count for concealing the operations of consultancy firm Dico at the offices on a plot owned by the Hong Kong Science and Technology Parks Corp. Both stood trial in April.

Chan said yesterday Lai had a duty to ensure subsidiaries or related businesses operating on Apple Daily premises complied with requirements by applying for permission to be there or inquiring about the situation.

Chan noted too that under the terms "the lessee's obligation cannot be clearer," and a failure to act on it could constitute concealment.

He said Lai's concealment of Dico's operations for two decades indicated he understood the situation.

Chan also took issue with the defense's line that Dico was a "trivial operation" occupying 0.16 percent of the premises, saying the argument was "confusing different concepts" as the tenant remains legally responsible regardless of the area occupied.

Lai and Wong will be back in court on November 24 for mitigation and sentencing, with Wong free on bail pending background reports.

As for Lai, he also faces a collusion trial in December after being in custody for over 680 days since December 2020. He is also serving 20 months in prison for four cases related to unauthorized assemblies.

Next Digital's former chief operating officer, Royston Chow Tat-kuen, was accused initially of falsely representing that Next Digital office was used for purposes other than those stated in the lease.

But in February Chan ruled that Chow's case would be dealt with separately after he testified against Lai.

Apple Daily shut its doors in June last year after Lai was charged under the national security law.