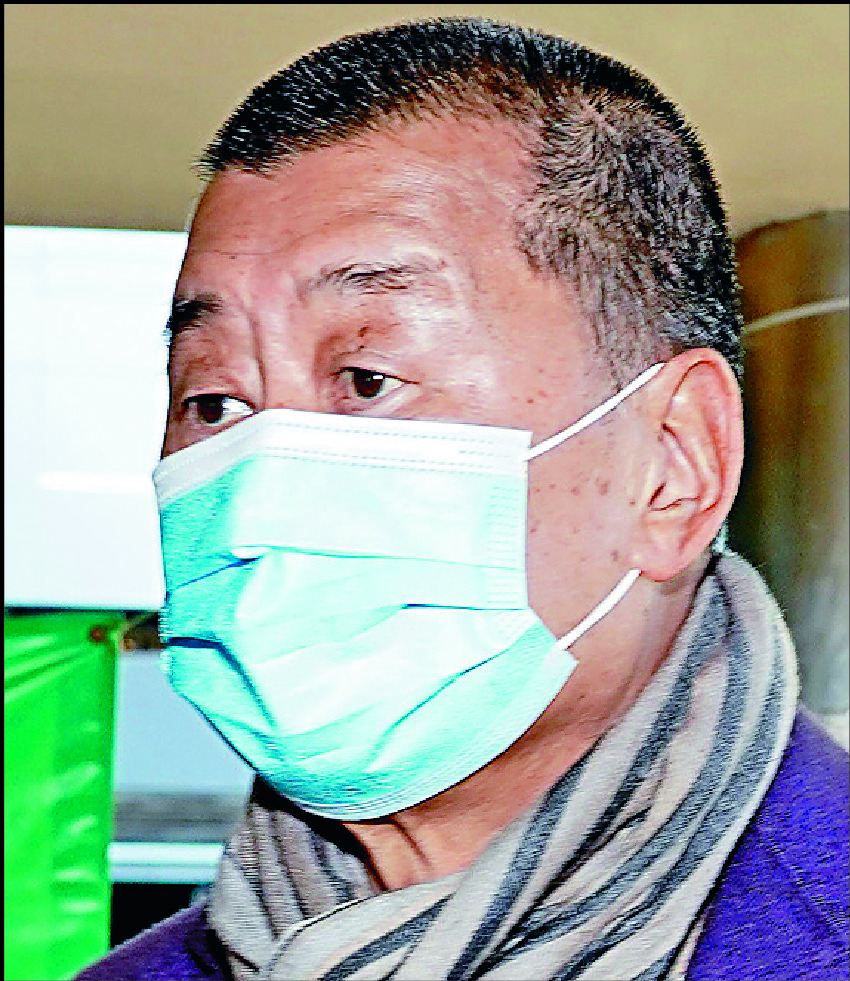 lai fights building use fraud charge
The founder of the defunct Next Digital, Jimmy Lai Chee-ying, was charged with an additional count of fraud for allowing a consultancy company to use the group's headquarters, breaching a tenancy agreement with Hong Kong Science and Technology Parks.
Lai, 74, and the group's administrative director Wong Wai-keung, 60, yesterday pleaded not guilty to fraud charges.

They were accused of concealing from the HKSTP Corp that the premises at No 8 Chun Ying Street in Tseung Kwan O Industrial Estate were not being used as permitted under the lease, benefiting companies related to Lai, between January 1, 2016, and May 19, 2020.

The new fraud charge against Lai also accused him of the same crime between April 1, 1998, and December 31, 2015.

District court judge Stanley Chan Kwong-chi adjourned the case to Tuesday. The trial is expected to take 25 days.

The court has heard that Apple Daily newspaper, which Lai also founded, signed the lease with HKSTP in 1995, which allows operators to use the land only to run creative industries-related businesses.

However, the defendants were suspected of letting Dico Consultants, which provides company secretarial services, use part of the land to operate businesses in breach of the lease terms for over 20 years.

In yesterday's hearing, the defense said they received the prosecution's opening statement on Tuesday, which for the first time involved Lai's assistant Mark Simon and the head of the group's legal department Rosa Ho Hoi-ying.

The defense then requested the prosecution clarify details of its statement, as to why Ho, a company lawyer who had professional communications with Wong, was involved in this case.

Chan then adjourned the hearing to Tuesday to give the prosecution and defense time to discuss details.

In a separate case, 11 of the 47 defendants in the pro-democracy primary elections case intend to plead guilty to subversion charges, high court judge Esther Toh Lye-ping said.

The 47 politicians and activists are charged with conspiracy to subvert state powers under the national security law for organizing or taking part in the pro-democracy camp's primary elections in 2020.

In a judgment issued on Tuesday, Toh said she is "concerned about the long delay in the proceedings being brought to trial."

Over 30 defendants have been remanded in pre-trial custody for more than a year.

"It is time for the lower courts to consider dates which are set in concrete unless there are exceptional circumstances to move it," Toh said.

"In a case of this size where there are so many defendants it will all lead to confusion unless the court is proactive, insisting on milestone dates and deadlines to be observed by the parties."

She rejected former lawmaker Gary Fan Kwok-wai's bail, saying she believes Fan may continue to endanger national security.