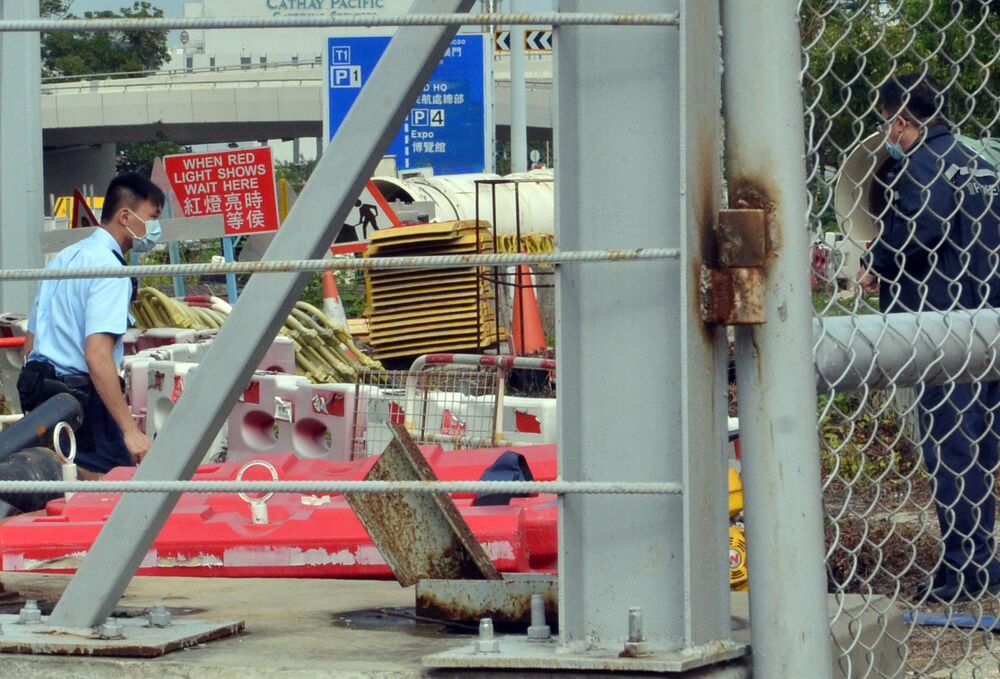 Lack of safety gear in sewer tragedy 'unimaginable'
It is "unimaginable" for the two workers who died after inhaling an unknown gas in a sewer manhole at an airport construction site not to have been given any safety equipment, the head of an industrial accident concern group said.
The contract workers died Wednesday after losing unconscious in the manhole on Chun Kwan Road. Zhao Gao, 38, and Fan Chu-leung, 34, are believed to have fallen into the four-meter-deep hole.

Their families had a meeting with the Airport Authority and the contractor yesterday after visiting Kwai Chung Public Mortuary to identify the two.

Two of three workers - Lee, 34, and Choi, 37 - who felt unwell from inhaling the gas have been discharged from North Lantau Hospital, while Chan, 65, is in a stable condition. The three were admitted in serious condition.

Association for the Rights of Industrial Accident Victims chief Siu Sin-man said she understood the two did not fall into the manhole.

"When they are doing inspections and repairs, biogas and sewage can ooze out [from the manhole]," Siu said, adding it was "frustrating and unimaginable" that the two only wore masks

In response to the authority saying the contractor had carried out a risk assessment and tests before work commenced, Siu said conducting tests do not mean a working environment was safe.

"Pipes [located inside the sewer manhole] are filled with sewage and biogas that only come out when workers go into the manhole and open the pipe's lid," Siu said.

She said proper protective gear would include a respirator, safety harness, and portable gas detector.

A construction industry association official said workers should have oxygen tanks, bells and protective suits when .

The Labour Department said it will issue a suspension notice to the contractor to suspend drainage pipe works in the manhole. The contractor cannot resume the work process until the department is satisfied that measures to abate the relevant risk have been taken.