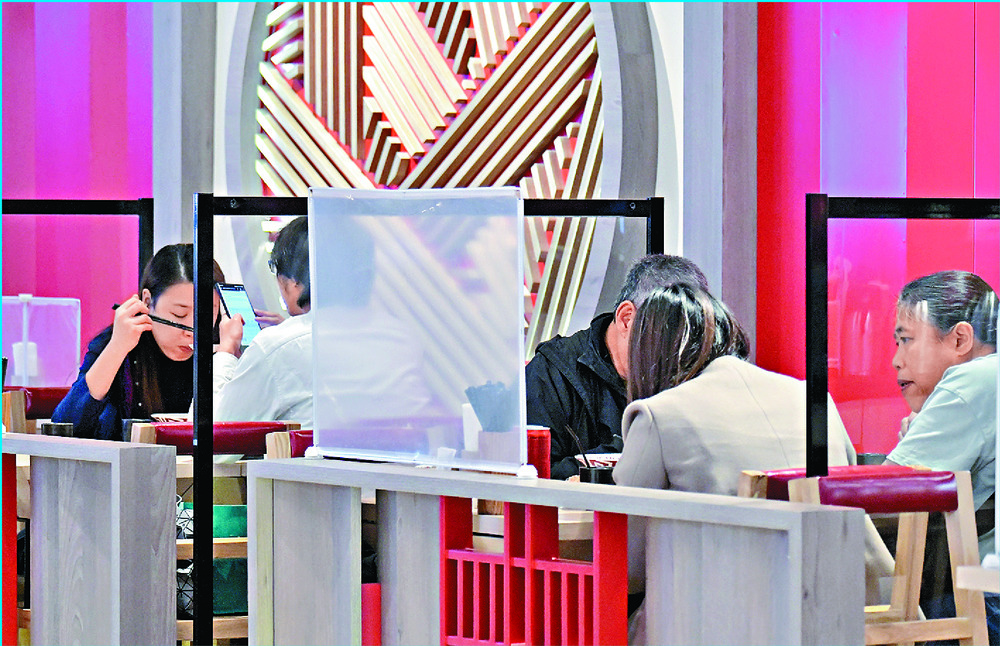 Lack of appetite for serving amber-code tourist dine-in meals
Most restaurants are not keen to serve tourists with the amber health code due to concerns over cost-effectiveness, a catering veteran said, as only two Thailand tour groups have applied for easing the dining ban.
The government announced on Friday that inbound tour groups can dine at designated restaurants with the amber health code after licensed travel agents register their tour itineraries, including restaurants, with the Travel Industry Council in advance.

The authorized person is required to sign a compliance agreement and submit it to the council via the travel agent responsible for receiving the tour group.

Simon Wong Ka-wo, president of the Hong Kong Federation of Restaurants, said on radio yesterday that the sector is not expecting many tour groups.

"We can't estimate the number of inbound groups. If restaurants apply for the scheme and set a designated area for the tour groups, they can't serve other diners in that area. Some staff also have to specifically serve them," he said.

Wong said this would increase unnecessary costs and inconvenience for restaurants, hence "not many restaurants are willing to join the scheme."

He added that one of the most attractive features of Hong Kong is the food, but the current restrictions for visitors will reduce the desire to visit the city.

The head of the council, Fanny Yeung Shuk-fan, agrees that tourists will most likely be drawn to other destinations instead.

However, she added that the arrangement is a sign Hong Kong is returning to normal and hopefully tourists will consider visiting next year.

Executive Council member Jeffrey Lam Kin-fung said individual travelers holding amber code should be allowed to dine-in at designated areas at restaurants, without needing to register with authorities.

Meanwhile, travelers landing at the airport yesterday were the first batch to enjoy reduced PCR tests from four to two.

Visitors from overseas will only be required to undergo PCR tests at the airport and on the second day after arrival.

But they will need to take a rapid test daily and report the results through an online platform for seven days.

According to the inbound tour group arrangements, four-day tour group entering from overseas will only require a PCR test on the day of arrival.

But the Travel Industry Council said this is still not appealing to tourists.

A traveler said it's useless to do so many PCR tests, and Hong Kong can emulate Europe by scrapping testing.