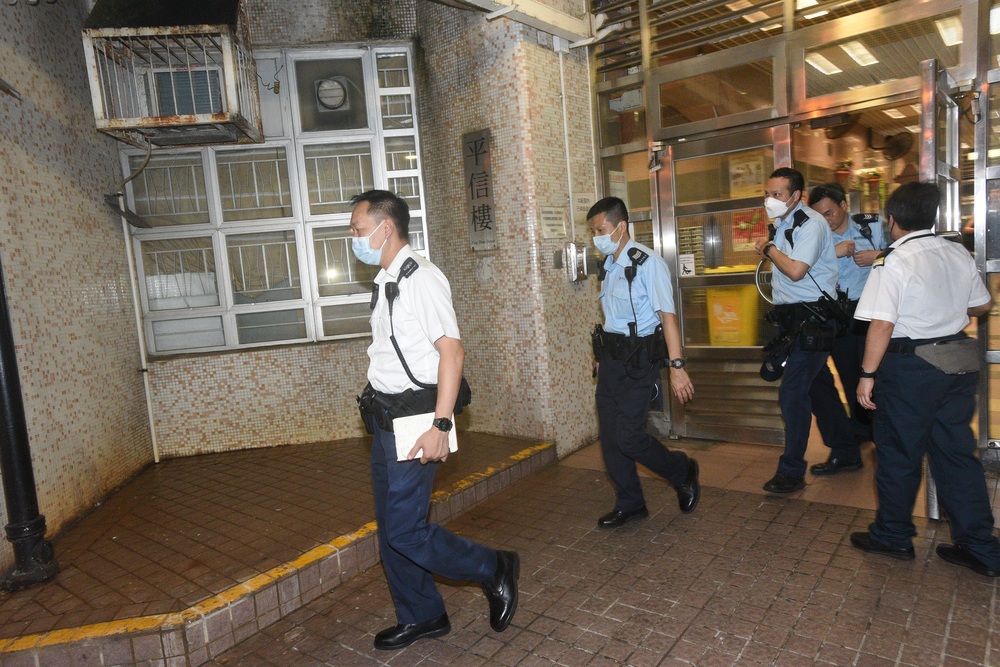 Kwun Tong couple commit suicide, allegedly over unpaid debt
A couple committed suicide by burning charcoal in their home in Kwun Tong on Tuesday night. Police later found a suicide note at the scene and believed they killed themselves because of unsettled debts.
The case was revealed around 9 pm on Tuesday as a woman reported to police that her son locked himself in a flat at Ping Shun House, Ping Tin Estate.

Rescuers soon arrived and broke into the flat, only to find an unconscious man and woman and two trays of burned charcoal in the kitchen. Both were pronounced dead at the scene.

The man was named Lam, and the woman was named Chan. They were 34.

It was understood that the flat was Lam's home, and their bodies were discovered in the bedroom. Lam was a logistics worker, and police are still contacting Chan's family.

Police said they found a suicide note at the scene, and it was believed they committed suicide because of unsettled debts.

There were also stains of paint on the walls outside that flat, suspected to be left behind by those wishing to recover the debts.

Both bodies were sent to a mortuary pending an autopsy to confirm the cause of death.

Police listed the case as a suicide after preliminary investigations, and it is now handled by the Kwun Tong district crime investigation team.

If you or someone you know has suicidal thoughts, help is available. Dial 2896 0000 for The Samaritans or 2382 2007 for Suicide Prevention Services.

You can also call Suicide Prevention Services at 2382 0000 or CEASE Crisis Centre of Tung Wah Groups of Hospitals at 18281.