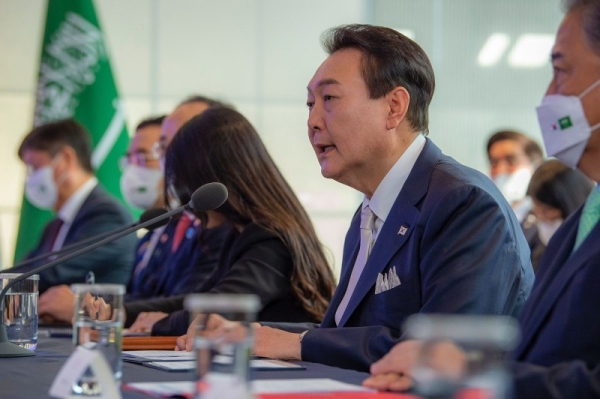 Korean president hails Crown Prince visit as important landmark in bilateral ties
President of the Republic of Korea Yoon Suk-Yeol has stressed that his country will cooperate closely with Saudi Arabia.
The president, as reported by the Korean Yonhap News Agency, said: "The visit of Crown Prince and Prime Minister Mohammed bin Salman to Korea has become an important landmark in developing bilateral relations and moving them a step forward."

The Crown Prince arrived in Seoul on Wednesday, Nov. 16, for an official visit. He held talks with President Yoon on Thursday, according to the Saudi Press Agency.

During their meeting, the two leaders discussed issues of common interest and reviewed Saudi-Korean relations in various fields, including the economic, investment, and trade fields.