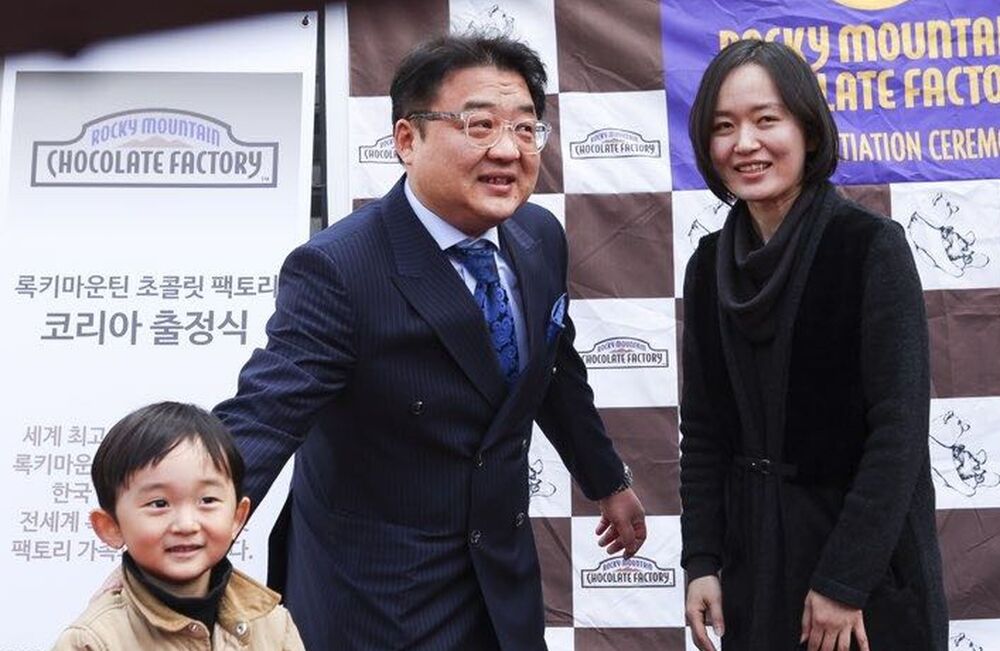 Korean murder suspect died at his own hands
A Korean businessman who was found with a bedsheet round his neck in a prison cell while awaiting trial for the murders of his wife and son has been ruled a suicide.
An inquest jury -- three men and two women -- on Monday returned an unanimous verdict after deliberated for three hours at the Coroner's Court on the death of Kim Min-ho, whose case in 2018 had garnered widespread media attention in both Hong Kong and South Korea.

The 43-year-old was chief executive officer of Rocky Mountain Chocolate Factory in South Korea when he allegedly murdered his wife Song Wha-jeong, 42, and six-year-old son Kim Tae-yun on January 14, 2018 at the Ritz-Carlton hotel in Tsim Sha Tsui.

Kim died three months later in a cell of the Lai Chi Kok Reception Center after being charged.

The jury has provided four recommendations to the local authority, three of them are for the Correctional Services Department (CSD).

They want Siu Lam Psychiatric Centre to increase the number of meetings between inmates and psychiatrists. It also suggested the centre should offer psychiatrist services once a month for inmates who face severe charges, having their family passed away, or having a language barrier.

CSD should strengthen their mental health training offered for frontline staffers to facilitate them in identifying and transferring inmates for a follow-up, it said.

CSD should also provide psychiatrists the power to apply for obtaining more information, such as records for assessing the suspect's mental health, from police.

The jury also suggested the Police Force should provide suspects' information to psychiatrists that are useful for assessing their mental health, such as suspects' statements on their suicidal thoughts.

Coroner Monica Chow Wai-choo has asked police whether Kim's suicide note, which was a piece of evidence in court, can be photocopied and be given to Kim's friends. He said copies of the suicide note will be given to Correctional Services Department and will be forwarded to convicted murder Khaw Kim-sun and inmate Lui Wing-yip -- both have met Kim in Lai Chi Kok Reception Center.

The coroner has previously heard that Kim has written eight pages of suicide notes in his notebook to apologize to his and his wife's parents, as well as thanking his friends from Lai Chi Kok Reception Center.

Kim wrote that he missed his wife and son, he hopes to have his ashes scattered beside the graves of his wife and son.

Chow had summarized Kim's case, saying Kim was remanded in Siu Lam Psychiatric Centre two days after the death of his wife and son on January 14.

Kim was first remanded in a protective room as the center assessed that he was feeling low and had suicidal risk. Four days later he was transferred to a regular cell after he was assessed to have low suicidal risk.

After Kim was arranged to be remanded in Lai Chi Kok Reception Center on January 30, a doctor had said he does not have a suicidal tendency. Kim last met with any psychiatrists on March 1, more than a month before his death.

Khaw had testified that Kim's face have darkened and an abscess had developed on his neck five days after Kim's father turned down to meet with him on April 3. Khaw said those symptoms pointed to the possibility that Kim might have attempted suicide.