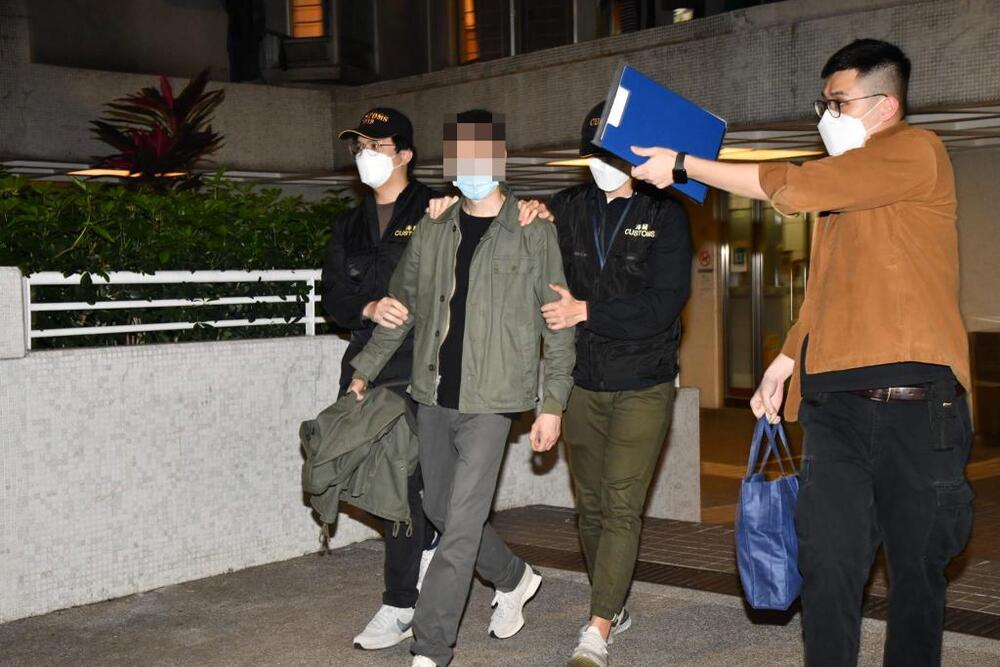 KOL charging HK$30,000 for dating techniques courses arrested by Customs
A 32-year-old influencer who taught people "dating techniques" on YouTube was arrested by customs for violating the Trades Description Ordinance, the first arrest of its kind. He was released on bail pending further inquiries.
It was understood that the man was "Professor Devil," who operates the YouTube channel "Badass Academy." According to YouTube, his channel was created on March 8 and has about 16,000 views so far.

Customs said in a press conference Wednesday night that they received a report from a victim, saying the influencer started a channel on YouTube where he taught men how to ask girls out and provided dating techniques

The victim, a university student aged about 20, first spent about HK$30,000 on buying a membership to the influencer's courses in February to March.

However, the influencer then threatened the victim into purchasing a HK$100,000 service to upgrade his outlook, or he will post videos of the victim online.

The victim purchased that service unwillingly in the end, fearing that his identity would be exposed.

After investigation, customs mounted an operation today and arrested the 32-year-old man for aggressive commercial practices and misleading omissions.

Officers also seized several smartphones and tablets at his home that were used for communications and filming his dating courses, adding that the investigation is still ongoing.

The "Professor Devil" is Chau Kin-hei, who also goes by the several English names including Ray and Leslie. He also had multiple phone numbers. Chau claims to be an interior designer with design degree from the Hong Kong Polytechnic University.

Back in 2019, TVB's Scoop reported on the "Professor Devil"'s dating courses, where the host interviewed women harassed by "Professor Devil" and his followers, as well as teenagers who once paid for his courses.

"Professor Devil" also set up two tiers of memberships on members-only content sharing platform Patreon, charging HK$1,180 and HK$7,7090 respectively.