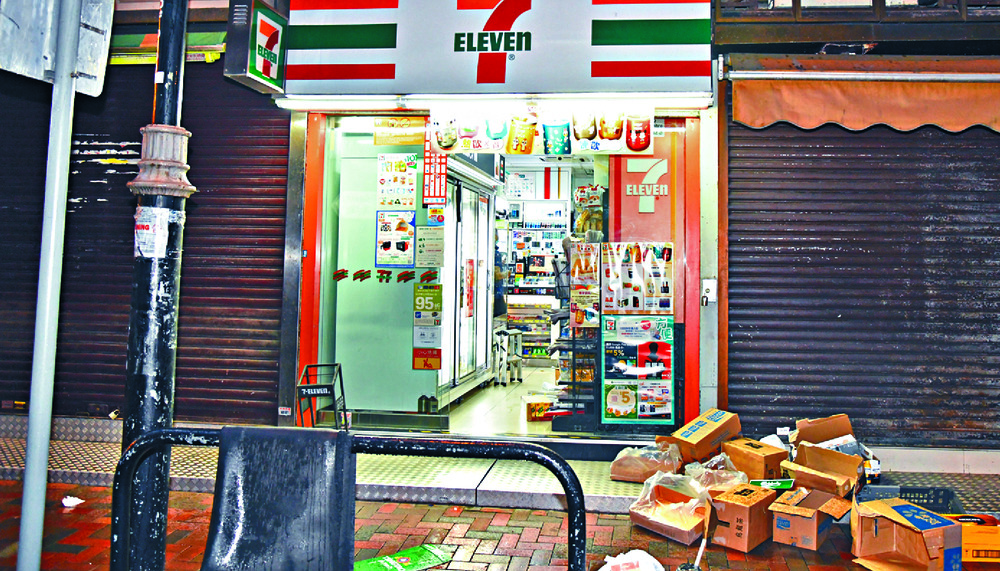 Knife man gets $5,000 WECHAT topup at 7-Eleven
Police are searching for a man in his 30s who threatened a convenience store staffer with a knife to top up HK$5,000 to his WeChat Pay HK account yesterday.
The man walked into a 7-Eleven on the ground floor of Mody Square in Tsim Sha Tsui East at around midnight yesterday and flashed a 20-centimeter knife at 58-year-old female staffer, Cheng.

He ordered her to add HK$10,000 to his WeChat Pay HK mobile app without paying.

Seeing Cheng panic and failing to make the transaction go through after several attempts, he became impatient, settled for a HK$5,000 top-up and fled.

Police later asked the driver of a seven-seater parked outside about the robbery and cordoned off the area, but could not find the man.

A Wechat Pay HK spokesman said there is a strict risk management system for the e-payment platform. For accounts with balances of more than HK$3,000, the user is required to undergo multiple forms of identity verification.

He said checks will be conducted on suspicious transactions and it will cooperate with police investigations.