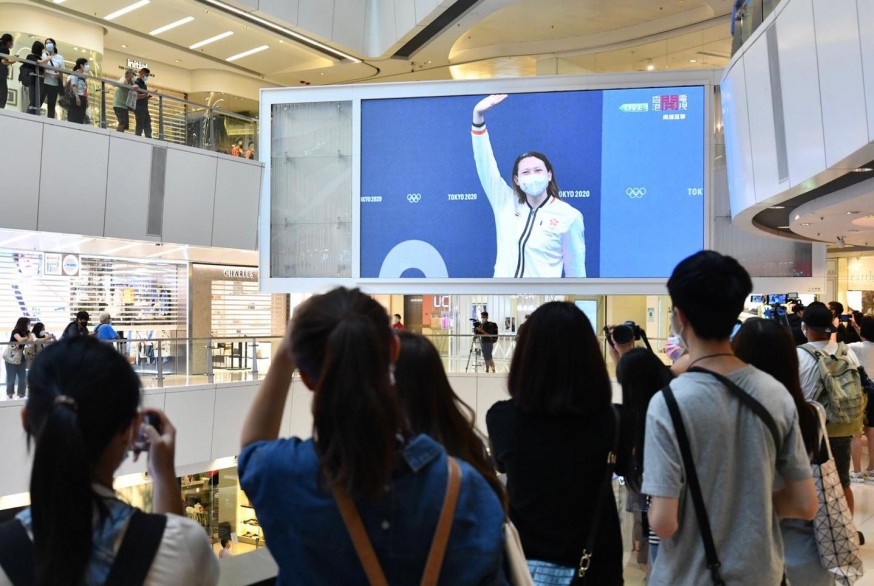 Keep supporting Hong Kong athletes, says Siobhan Haughey
Siobhan Haughey, who won silver medals in both women's 200m and 100m freestyle contests, hoped citizens can always show support to Hong Kong athletes, not just once in every four years.
Speaking to media after winning her second medal, Haughey noted that many people have been voicing their support for her on social media. She wished to reply them one by one and to thank them.

She added that many have their eyes on her or other Hong Kong athletes, and she received support that "she had never seen before."

She hoped citizens' support won't only come up during the Olympics Games once every four years, and they will always support Hong Kong athletes.

Haughey also asked citizens to understand if she fails to reply to them each by each.

She pointed out that she is glad for winning two medals, yet the meaning these two medals hold is different.

The silver medal in women's 200m freestyle is her first ever medal, and this event is where she plays best, according to Haughey.

Haughey said she was born and raised in Hong Kong, and she was proud for being able to represent the city in the Olympics.

She noted that crowds are gathering to watch the game at the same time, and she felt like she was strongly backed by the city that is united as one.