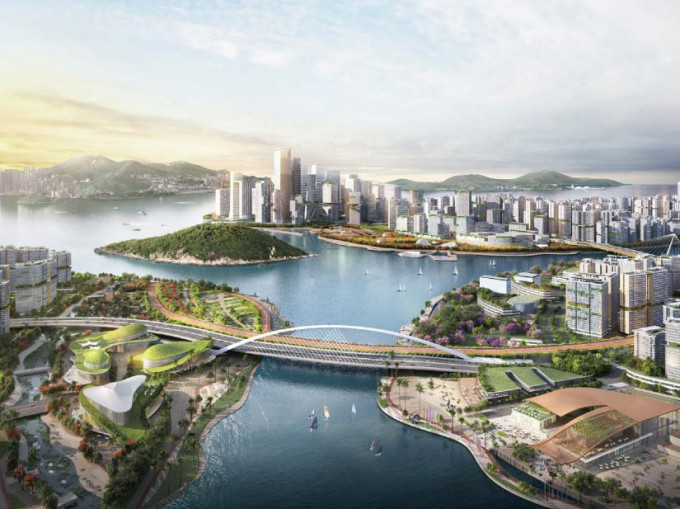 Kau Yi Chau Artificial Islands to accommodate up to 550k people
The Hong Kong government announced the blueprint for the development of the Kau Yi Chau Artificial Island project on Thursday, announcing three artificial islands of 1000 hectares would be built to provide 190,000 to 210,000 residential flats and accommodate up to 550,000 people.
In an exhibition held by the Civil Engineering and Development Department today, the head Michael Fong Hok-shing said the Kau Yi Chau Artificial Islands would bring 270,000 employment opportunities to Hongkongers as it aims to be the city's third Central Business District apart from Central and Kowloon East.

The Artificial Island project would consist of three islands, which would be separated by a Y-shaped canal.

The layout "would keep the construction of islands away from the stony coral communities and rare bird species along the shoreline, reducing the impact caused by reclamation toward the ecology zones," Fong said.

Besides, a 30-kilometer-long railway will be constructed to pass through all three islands connecting Hong Kong Island West and Hung Shui Kiu, providing six stations for residents, the civil engineering and development chief said.

He added the line will extend to the Hong Kong-Shenzhen Western Rail Link (Hung Shui Kiu - Qianhai), which is currently being planned.