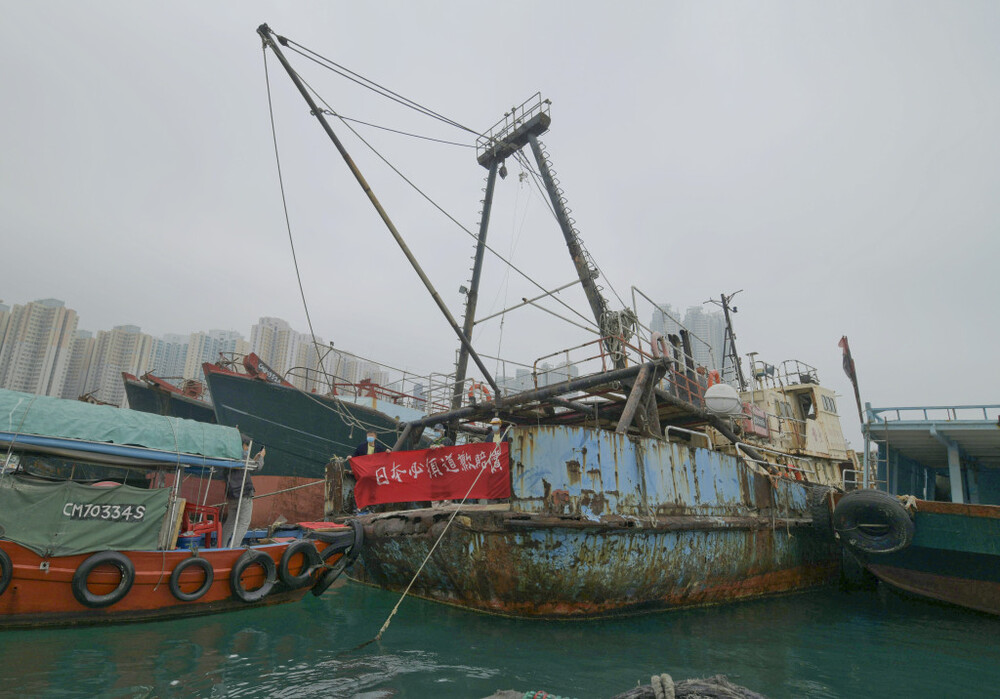 Kai Fung No.2 sinks after years of disrepair
Kai Fung No.2, which had sailed to Diaoyu Islands to proclaim Chinese sovereignty over the territorial right, sank at Shau Kei Wan typhoon shelter due to stormy weather and dilapidation.
Chan Yu-lam from the Action Committee for Defending the Diaoyu Islands said, he was earlier informed by the Marine Department that Kai Fung No.2 was affected by a storm and the hull seriously submerged and eventually sank.

Lo Hom-chau, the owner of Kai Fung No.2 and also the chairman of the committee, said he was sorry and saddened by the news.

Kai Fung No.2 has been docked in the Shau Kei Wan typhoon shelter since 2009. However, due to the lack of funds, no maintenance has been done in recent years.

After purchasing the 33-meter-long Kai Fung No.2 in 2006, the committee has made several trips to the islands to proclaim Chinese sovereignty and has successfully landed on the island.