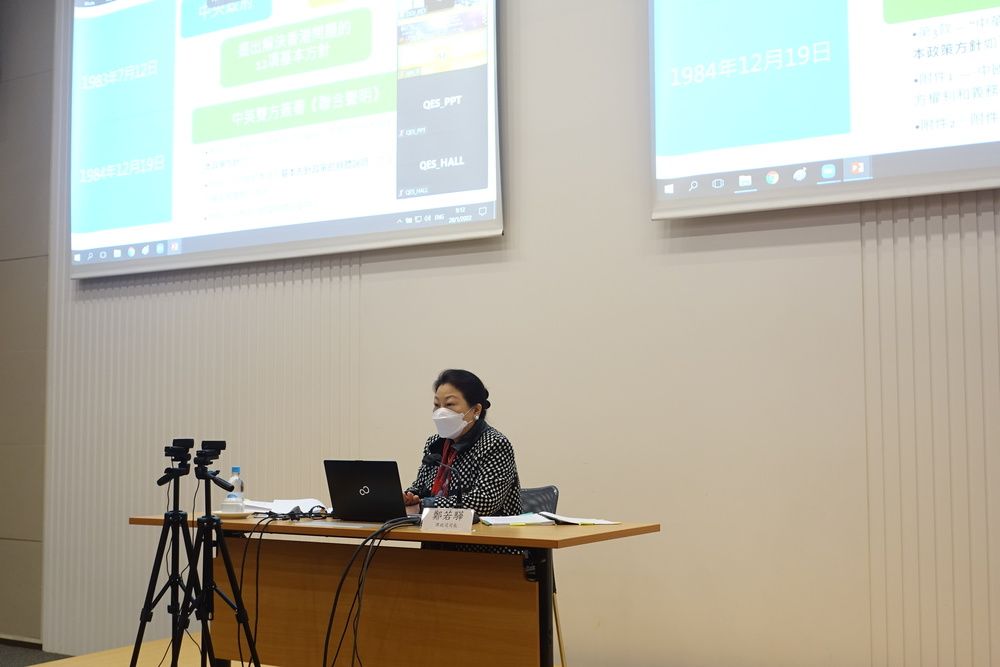 Justice Secretary schools Hong Kong teachers on constitutional order and national security
Secretary for Justice Teresa Cheng Yeuk-wah has on Friday lectured Hong Kong's educators on the relationship between the Constitution and the Basic Law, as well as the importance of safeguarding national security and the improved electoral system.
Cheng spoke to over 1,300 government secondary school principals and teachers at the Teacher Symposium of the Association of Principals of Government Secondary Schools held online today.

The Justice Secretary said during the online symposium that the National Security Law (NSL) was enacted by the National People's Congress, which exercised its power conferred by the Constitution, to prevent, suppress and impose punishment for any act endangering national security.

She also took the opportunity to explain the granting of bail and the designation of judges under the NSL to dispel misconceptions in the community.

Cheng reiterated that the HKSAR has the constitutional responsibility to complete, as early as possible, legislation for safeguarding national security as stipulated in the Basic Law.

She hoped that, through the symposium, the education sector would have a better understanding of the Constitution, the Basic Law, the NSL and the improved electoral system, enabling it to impart correct knowledge to students and thereby nurture them into a law-abiding generation with a sense of national identity.