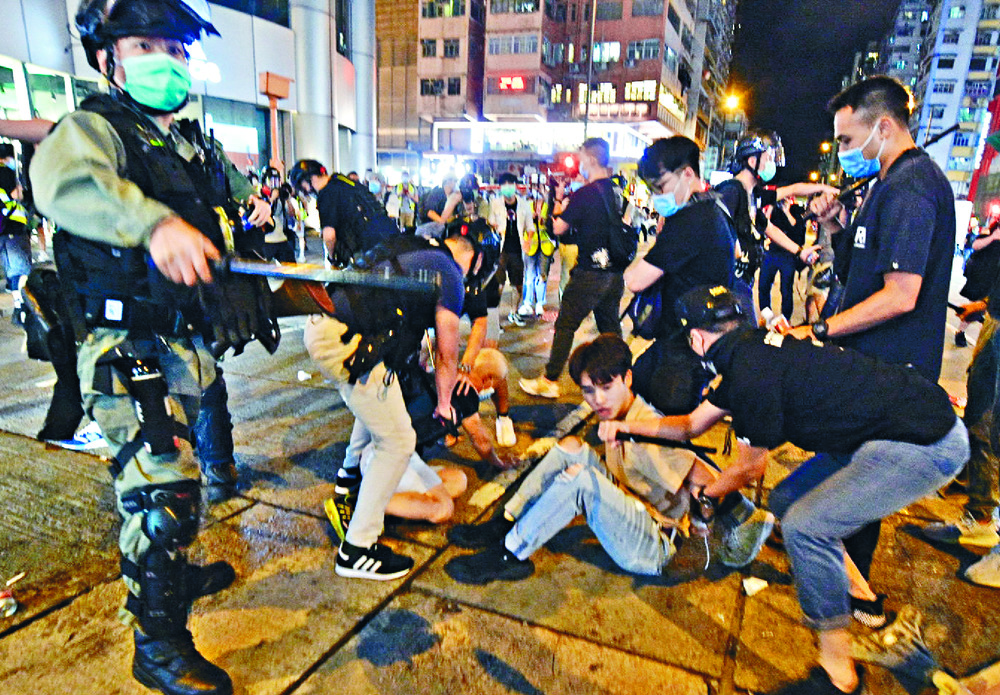 June 4 vigil protester held over rioting in Mong Kok
A male student was yesterday sentenced to two years and four months in jail for rioting at a June 4 vigil in Mong Kok last year.
Tsang King-lun, a 22-year-old student at the Hong Kong Maritime Service Training Institute, pleaded guilty in the district court to rioting at the junction of Argyle Street and Portland Street.

Prosecutors did not pursue a second charge of assaulting a police officer.

Last year, police had banned the candlelight vigil at Victoria Park that commemorates victims of the Tiananmen Square crackdown in 1989.

Tsang was arrested when protesters took over Argyle Street in an attempt to paralyze traffic.

District judge Frankie Yiu Fun-che said the case was serious as more than 50 people had taken over the street. During a standoff with police, some officers were hurt.

Tsang was part of the protest and hurled a traffic cone that hit an officer in the back.

Yiu said 28 months of imprisonment was given as Tsang's crime was not premeditated and the incident was sudden and short, adding that the defendant was wearing casual wear at the time and was not part of the leading figures of the protest.

Tsang was also fined HK$1,000 for breaching a bind-over order that was not protest-related.

In mitigation, defense counsel said Tsang's self-control was affected by his attention deficit hyperactivity disorder.

She added Tsang was just passing by the scene and was mistakenly sprayed with pepper spray so he joined the crowd of protesters.

An officer behind Tsang spotted him throwing the traffic cone that hit another officer in the back, leading to him being subdued and arrested.