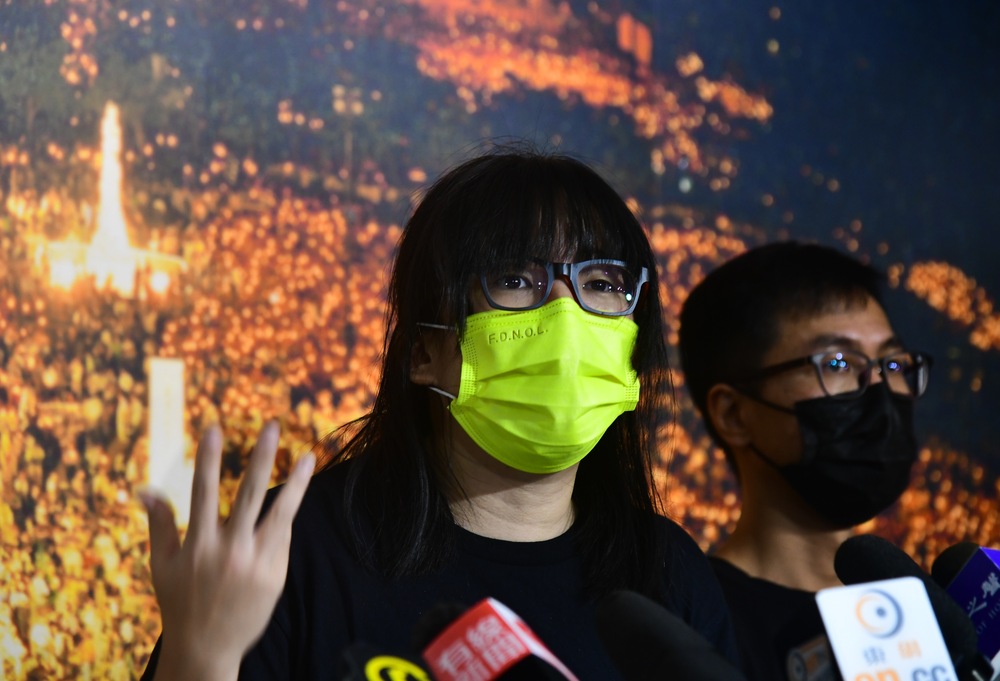 June 4 vigil organizer to tell police: thanks, but no thanks
The organizer of the annual June 4 vigil will submit a reply to the police's national security department tomorrow, but will not hand over the information the police are asking for.
The police have accused the Hong Kong Alliance in Support of Patriotic Democratic Movements of China of being a "foreign agent" and have demanded the organization provide information about its membership, operations, and finances on or before tomorrow.

The alliance will submit a reply to police headquarters in Wan Chai, but its vice-chairwoman, Tonyee Chow Hang-tung, said the organization will not submit any of the information requested by the police. The letter will include the same content as a press conference the alliance held on Sunday, where Chow said the police's request was "absurd and an abuse of power."

She also said on Sunday that police did not provide any proof to show the alliance is a "foreign agent" nor did they explain how it has been connected to national security offenses.

Police had warned that activists could be jailed for six months and fined HK$100,000 if they fail to submit the materials on time.

On a radio program, she also denied accusations made by state-owned media Ta Kung Pao and Wen Wei Po accusing her and other core members of the alliance of having close ties with foreign anti-China forces. The outlets stated in their articles that she was a former director at Amnesty International Hong Kong and had ties with a United States organization called the National Endowment for Democracy. "Amnesty International is not an agent of any country nor an agent for the National Endowment for Democracy," Chow said.

Speaking on the same radio program, executive councillor and senior counsel Ronny Tong Ka-wah said residents have a responsibility to assist in police crime investigations.