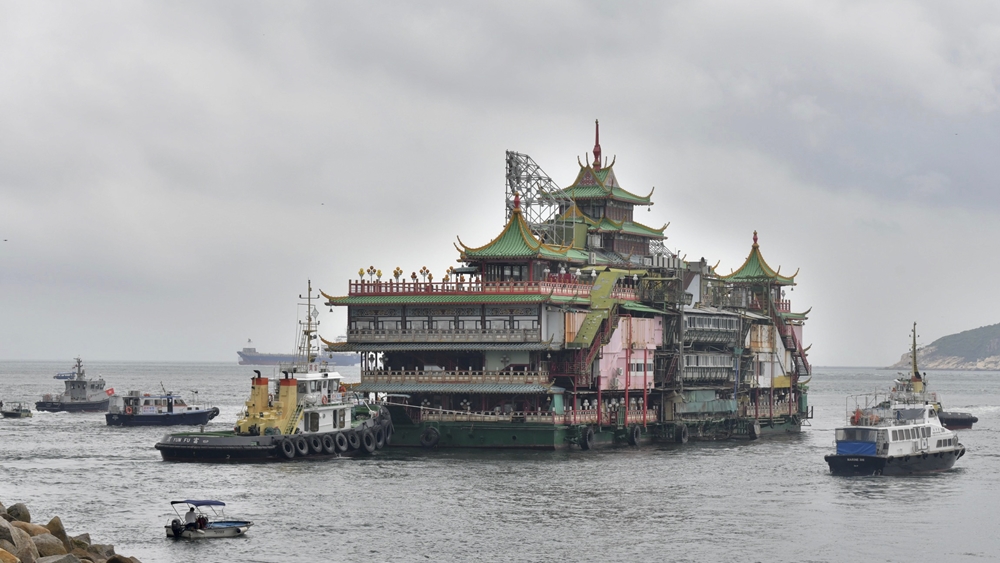 Jumbo's tugboat sets sail back to home port as iconic restaurant's fate remains unknown
The tugboat that towed Hong Kong's Jumbo Floating Restaurant has set sail back to its home port in South Korea, with the iconic floating restaurant's whereabouts remaining unknown, according to Sing Tao Daily, The Standard's sister publication.
Sing Tao reported on Thursday that the tugboat - Jaewon 9, was en route to South Korea and is expected to arrive in Busan on Friday afternoon.

Jumbo previously left Hong Kong for a new home, but capsized near the Paracel Islands in the South China Sea en route to Cambodia. The shipping company S&P Marine said the incident happened on June 18, while Jumbo owner Aberdeen Restaurant Enterprises earlier said the vessel had only capsized on June 19 but not "sunk".

It was reported that the crewmen of the tugboat had arrived at Sanya Port on Hainan Island on June 30 after the incident and undergone a week of quarantine. They were then questioned by officials from the mainland's Maritime Safety Administration from July 6 to 7.

Responding to media inquiries earlier, the administration said Jumbo had overturned and was lying in a "bottom-up" position resting on the reefs of the seabed with its superstructure disintegrated. It also stated that a part of the bottom of the boat would still stick out of the water at low tide.

It also noted that it would urge the shipping company to perform its duty of salvage and removal as soon as possible in accordance with the law.