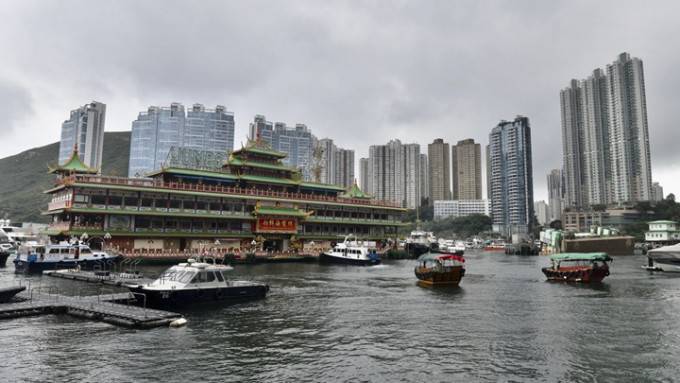 Jumbo originally heading to Cambodia
Jumbo Floating Restaurant was originally heading to Cambodia, the Marine Department said, adding that it has requested the owner to submit a written report about the sank.
The restaurant that moored in Hong Kong for nearly half a century was towed away last week and capsized in the South China Sea on Sunday.

A statement issued by the Marine Department said that it was not informed about the capsize before it went to the press. The department said it has immediately requested the boat's owner to submit a written report upon learning about the incident, and will follow up on the investigation.

The statement mentioned that the owner applied for a departure permit to tow the boat from Hong Kong to Cambodia on June 13.

The shipowner had hired a ship inspection agency to ensure it was fit to be towed to its destination before applying for the permit. The department approved the application after examinations of relevant information.

The statement continued that the department had deployed vessels on June 14 to coordinate marine traffic and monitor the boat along the way, during which no irregularities were found. The department no longer monitor the navigational status of boats after they left the city.

It added that no personnel would be arranged on board a towed vessel in general and the tugboat should monitor the situation of the one being towed.

It was generally up to the shipowner to decide what towing method to use, as well as the salvage.