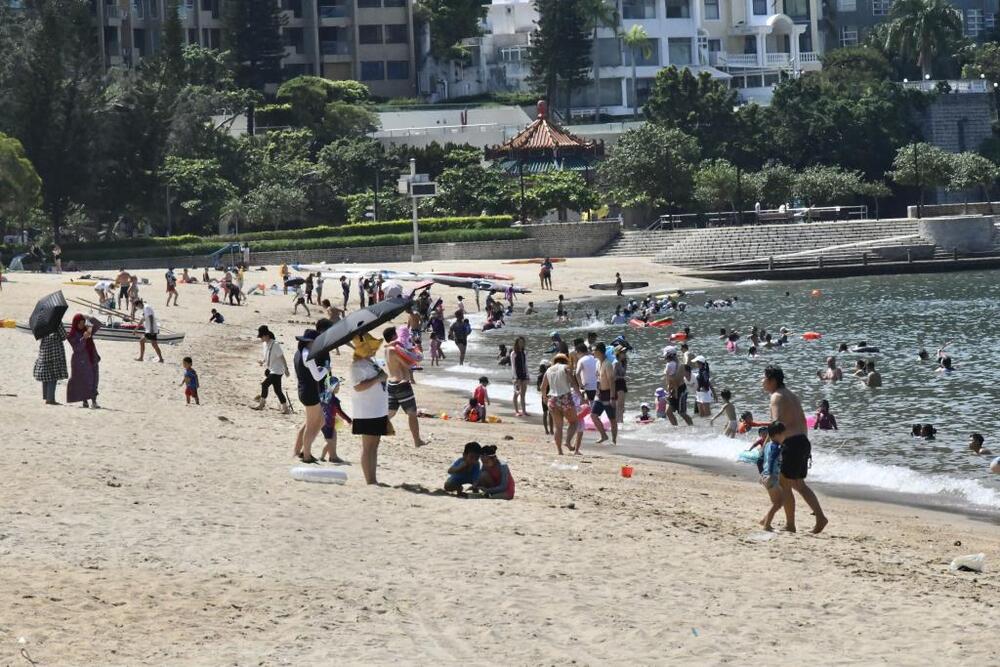 July marked the hottest month ever in HK
July 2022 is the hottest month ever in Hong Kong while it broke or tied 11 records including monthly average temperature and consecutive hot nights, according to the weather watchdog.
The Observatory said on Monday that the monthly average temperature and minimum temperatures of July this year broke the 2020's record, marking 30.3 and 28.4 degrees Celsius respectively, while the maximum temperature tied the 2020's record at 33.3 degrees.

The 25 hot nights in a month and the consecutive 21 hot nights period from July 9 to 31 both broke the Observatory's record.

The 36.1 and 29.9 degrees also set the all-time July maximum and minimum temperature records respectively.

However, an upper-air disturbance is expected to bring heavy showers and thunderstorms to southern China starting from the middle of this week. According to Observatory's forecast, there will be more showery with thunderstorms on Wednesday. Showers will be heavy at times on Thursday and Friday, and with the upper-air disturbance departing, showers will lessen gradually over the weekend.

Besides, Tropical Cyclone Trases will skirt the western coast of the Korean Peninsula today and dissipate gradually, according to the Observatory.