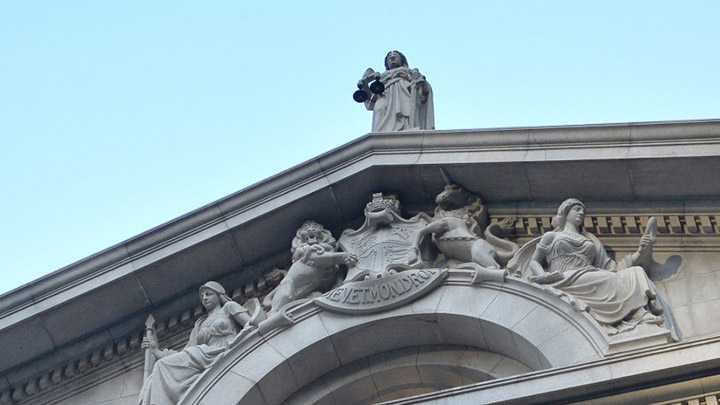 Judges and judiciary officers face an additional annual appraisal
Judges and judiciary officers face an additional appraisal, with performance evaluation and management being stepped up.
The Judiciary announced Tuesday that an annual review board will be introduced to allow heads of courts and judges from higher courts to discuss and evaluate work performances of judges and judicial officers of all ranks.

The review will be done in a "comprehensive, objective, systematic and integrated manner," as the board members will also evaluate the needs for staff training and development, a statement wrote.

It is understood that the new appraisal could be introduced in the city's seven magistrates' courts this year and will be extended to the District Court and High Court.

Under an existing mechanism, the Judicial Officers Recommendation Commission makes recommendations on appointment of judges and judicial officers to the chief executive based on their previous work performance and assessment of legal and professional qualities.

Under the principle of judicial independence, a system and measures must not intervene in the rights of judges and judicial officers to handle each case independently and professionally based on legal principles and relevant evidence, the statement wrote.

Asked about the new appraisal on Tuesday, Chief Executive Carrie Lam Cheng Yuet-ngor said she had not discussed the changes in the system with the Judiciary or Chief Justice of the Court of Final Appeal Andrew Cheung Kui-nung.

"In fact, I only knew about this from reading the news," she said. "Regardless, I can say for sure that this kind of administrative measure will not affect judicial independence," Lam said.